1.1 产品解说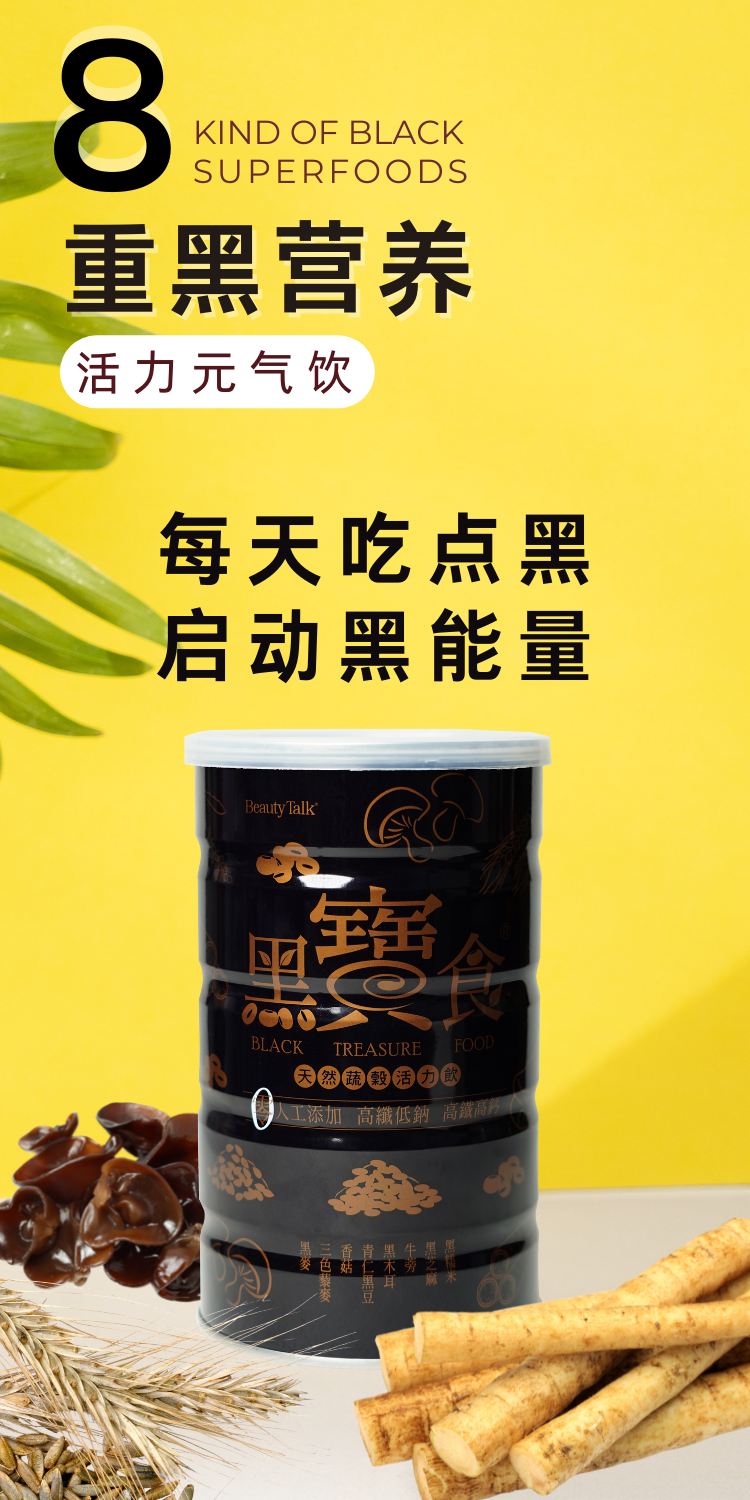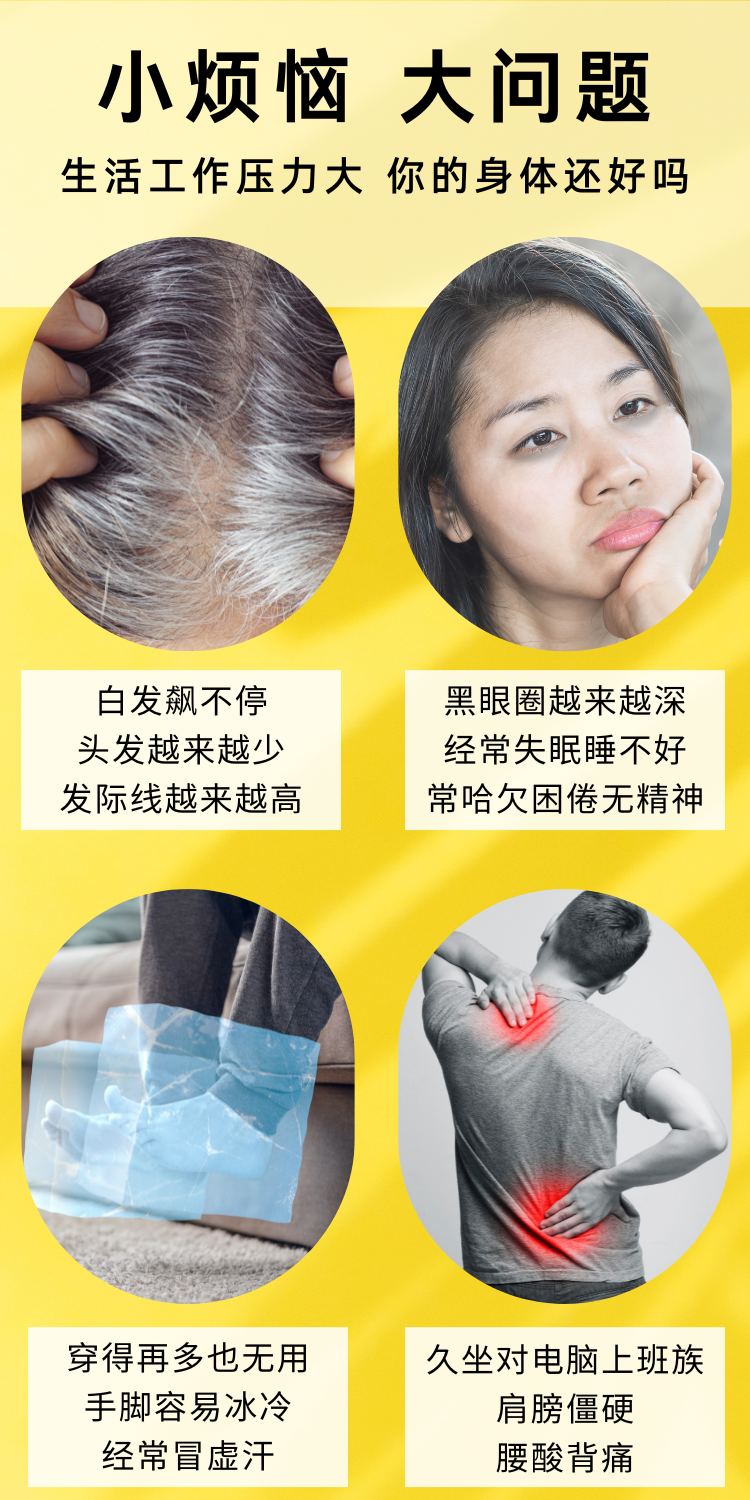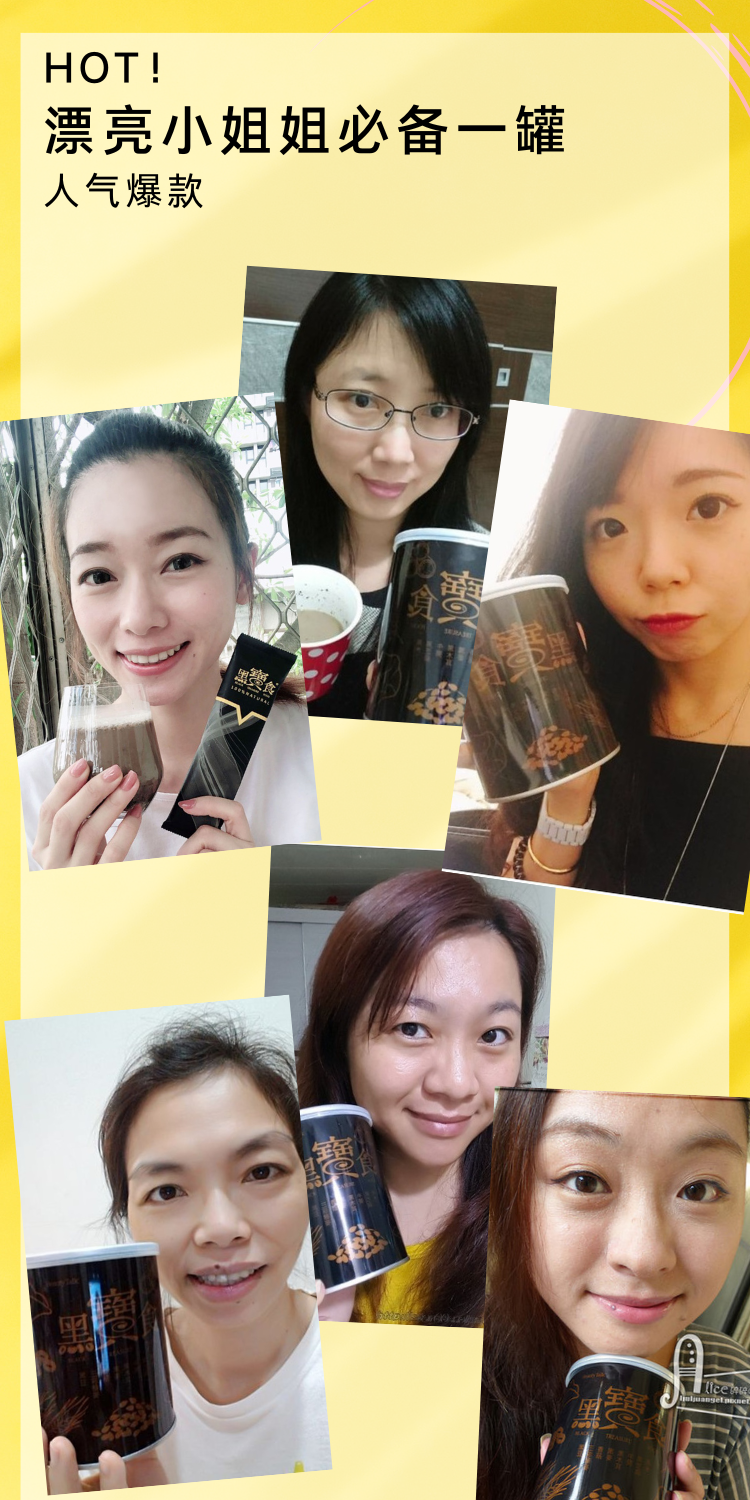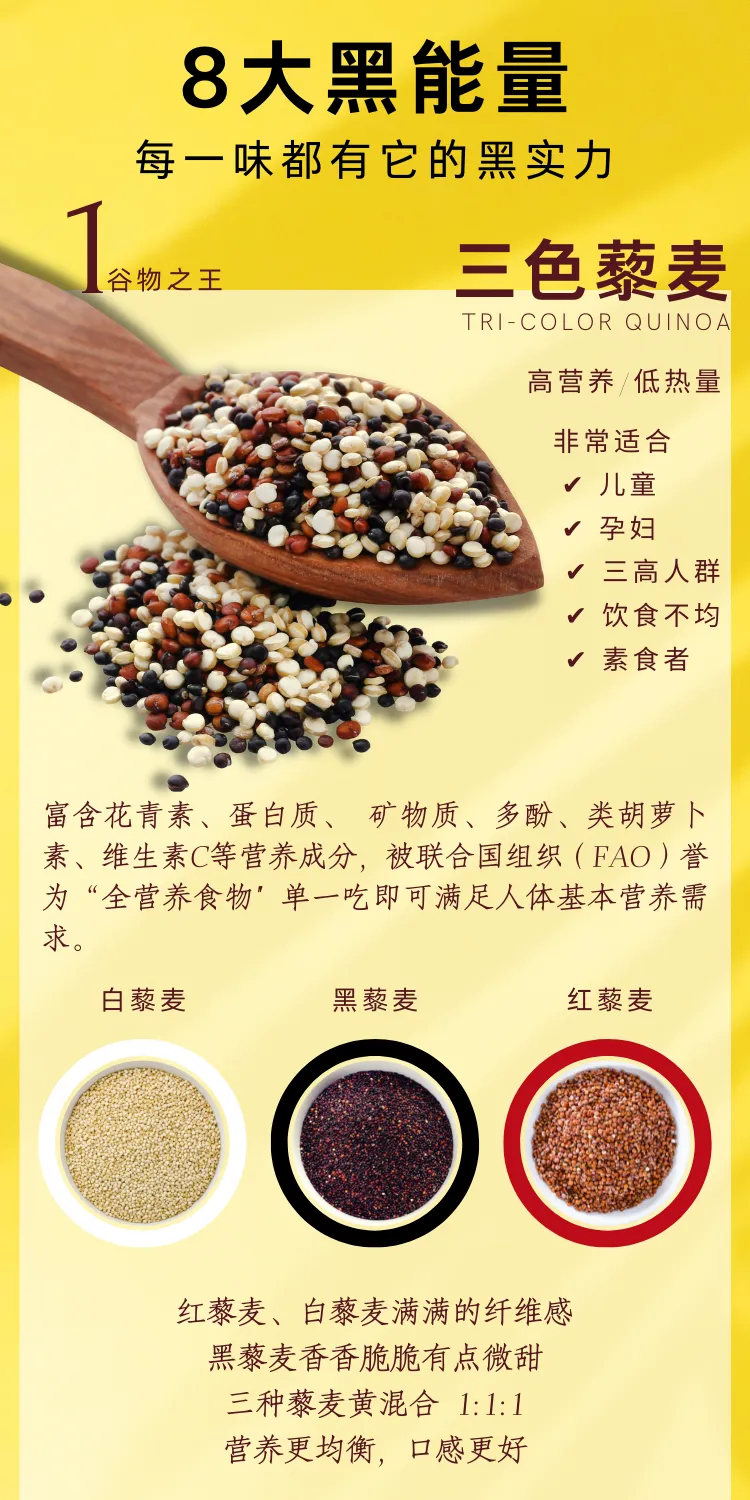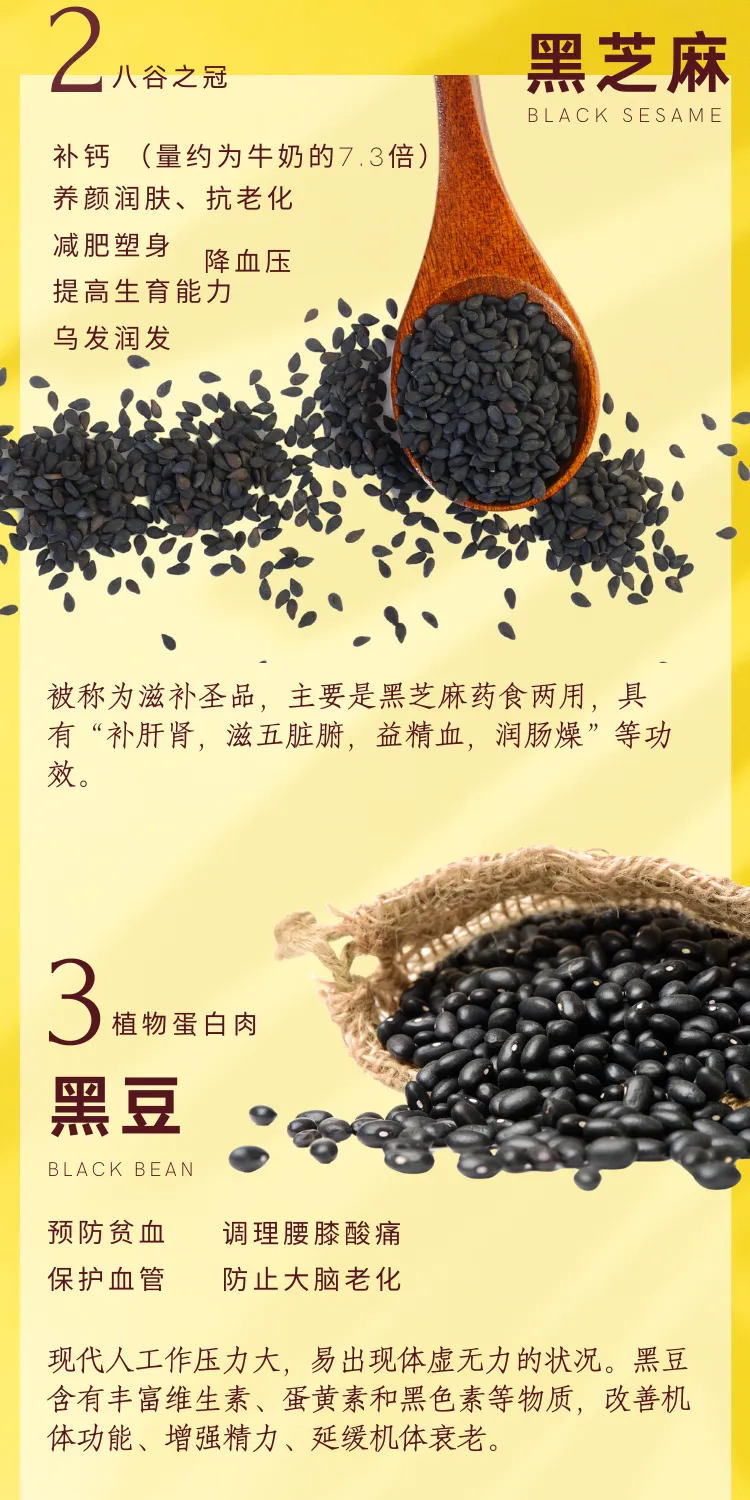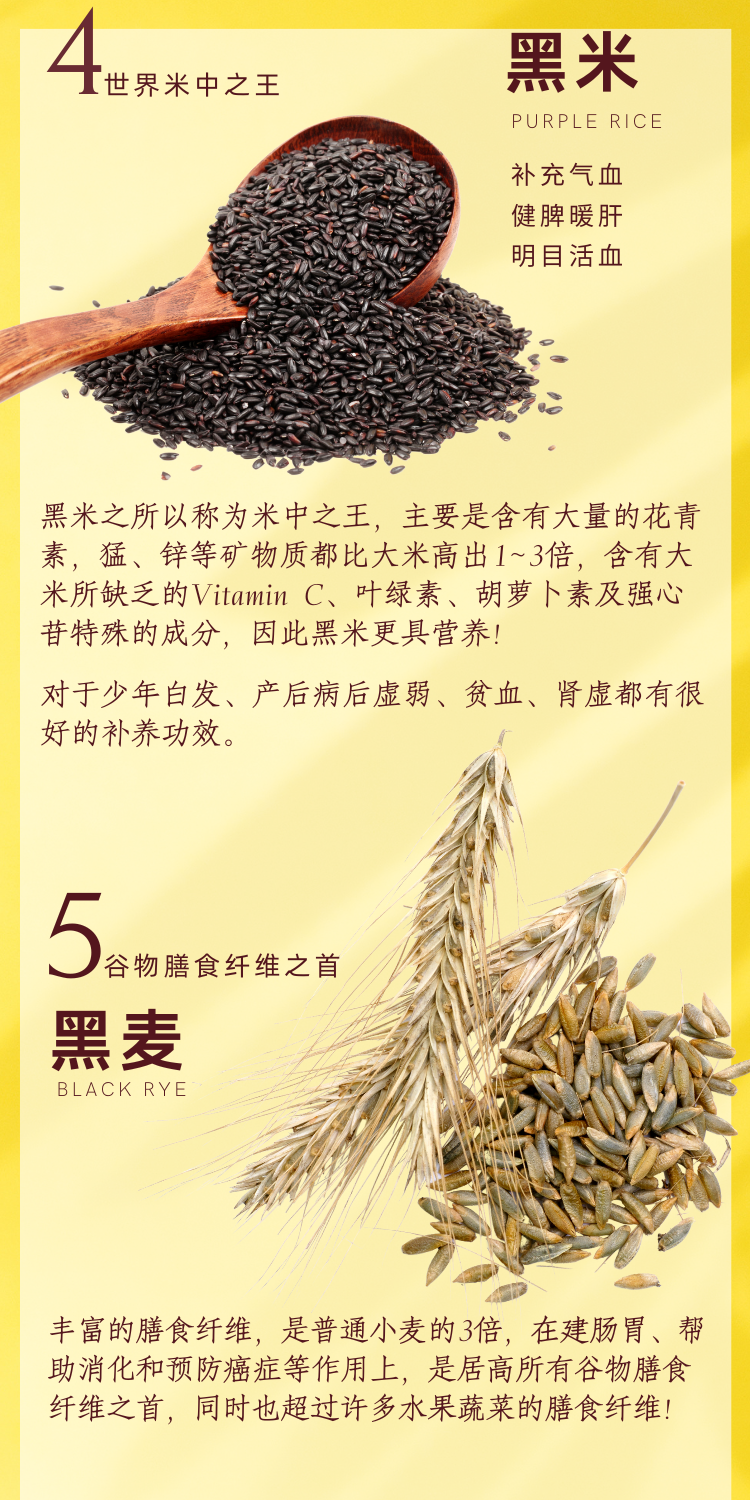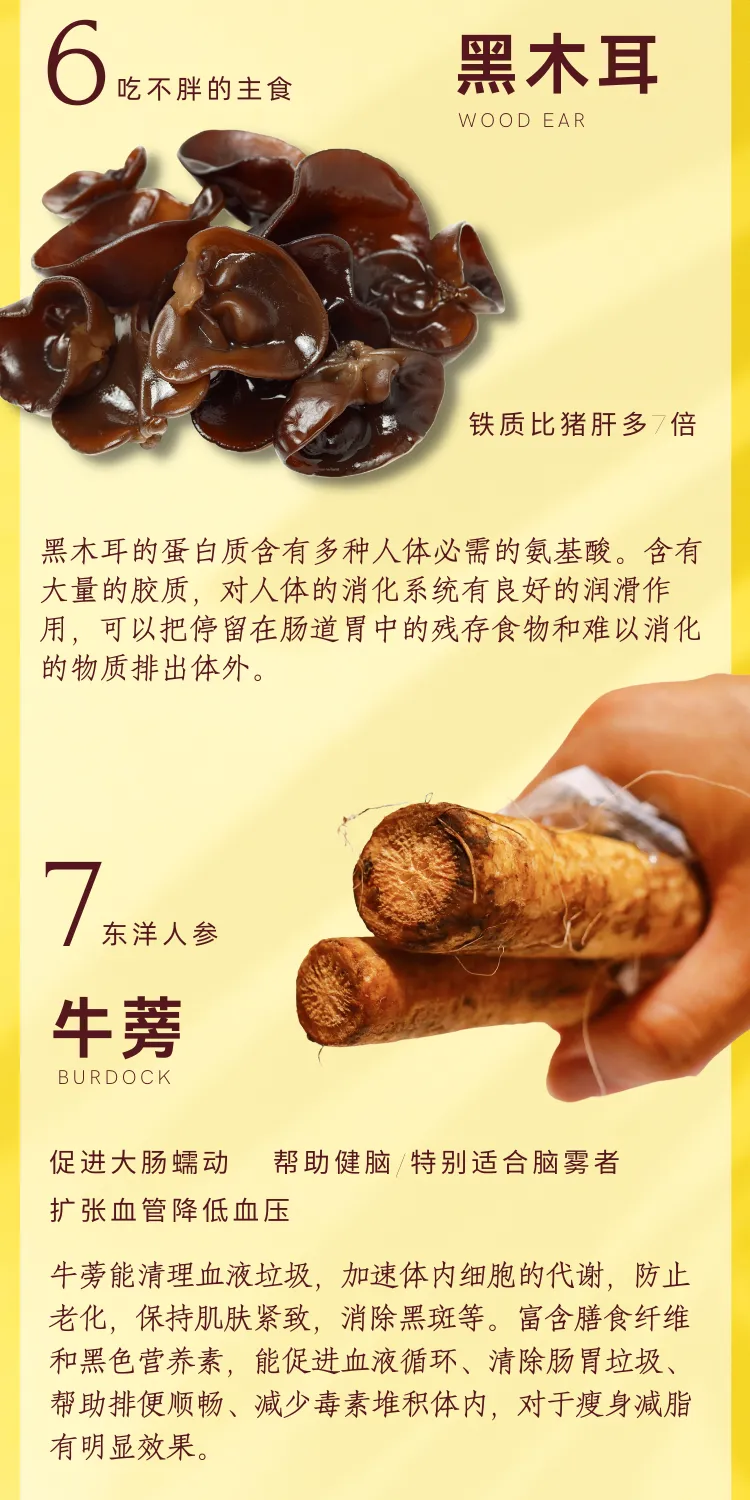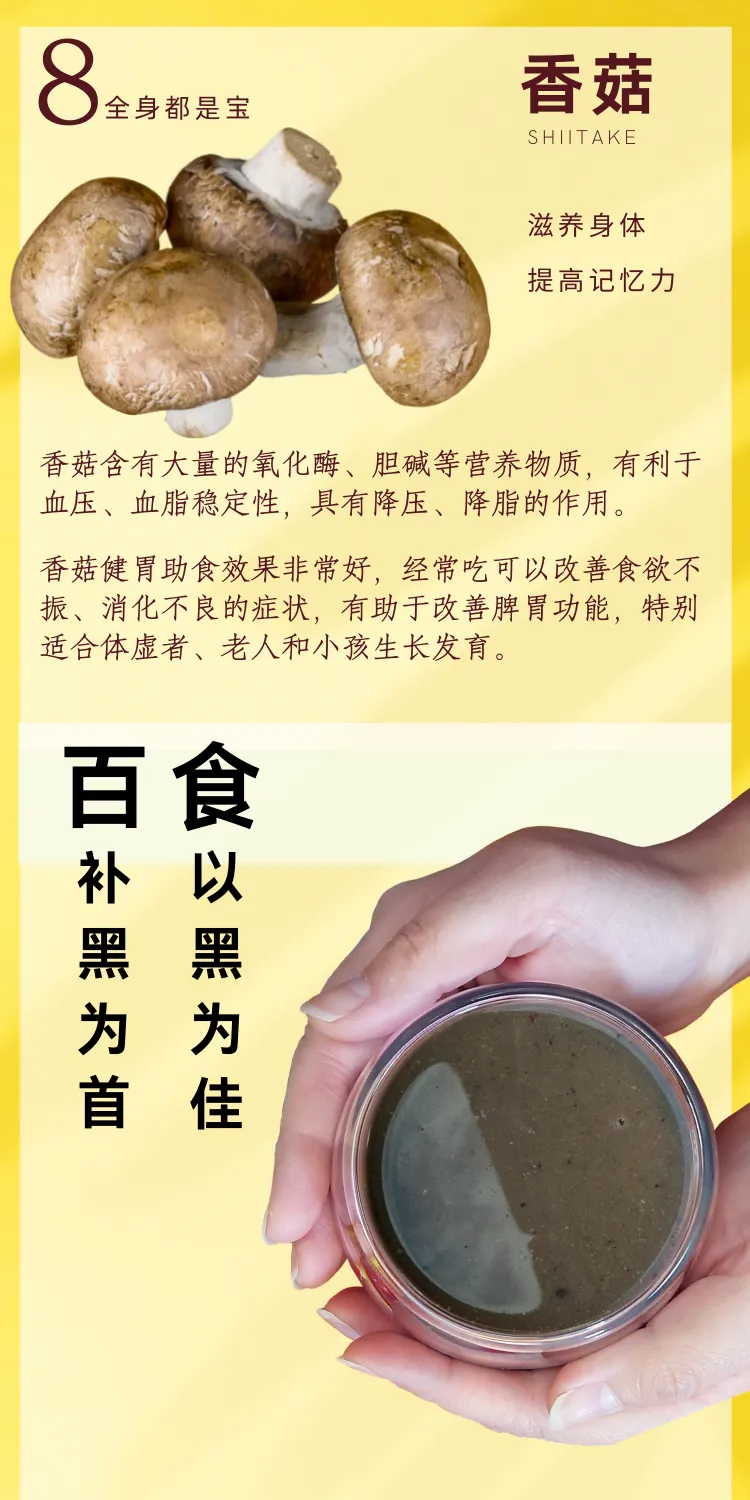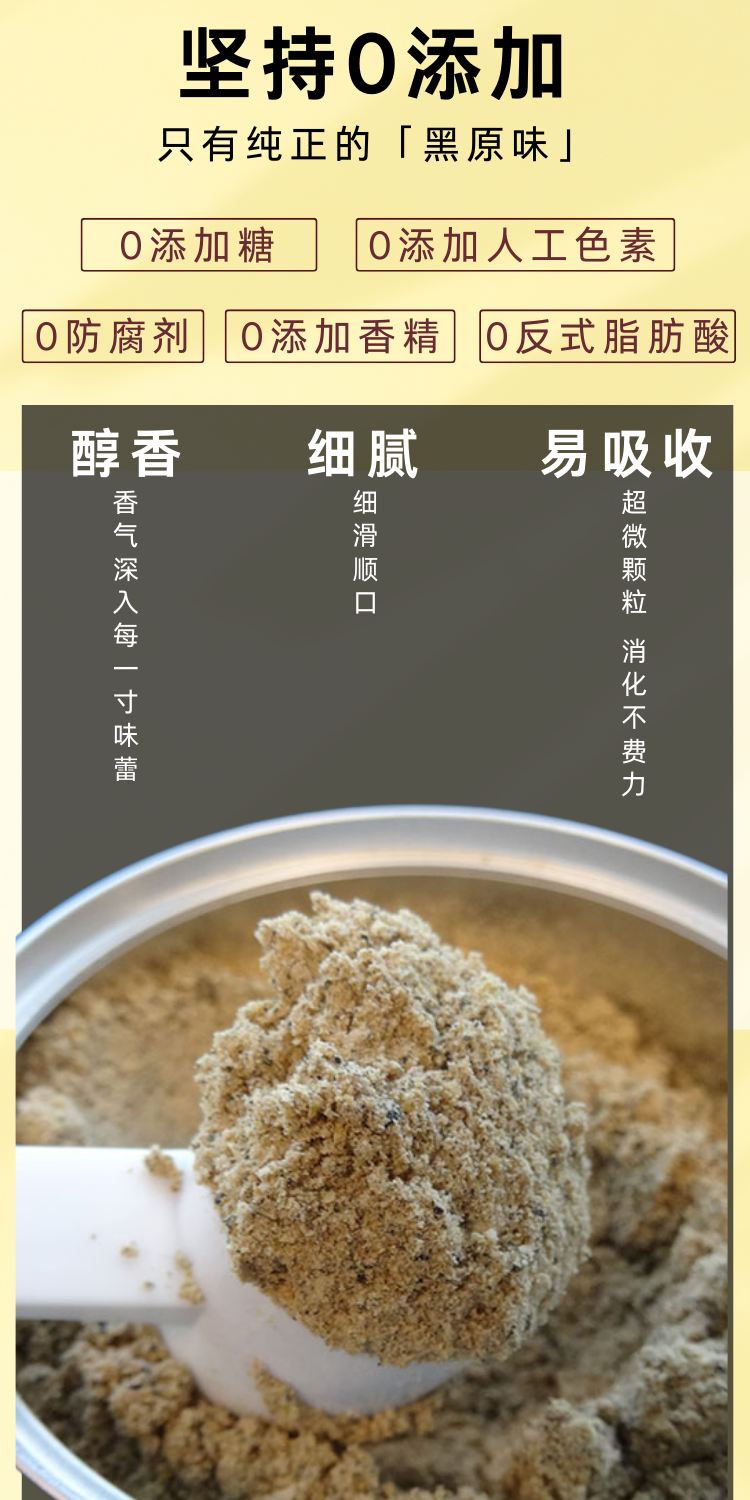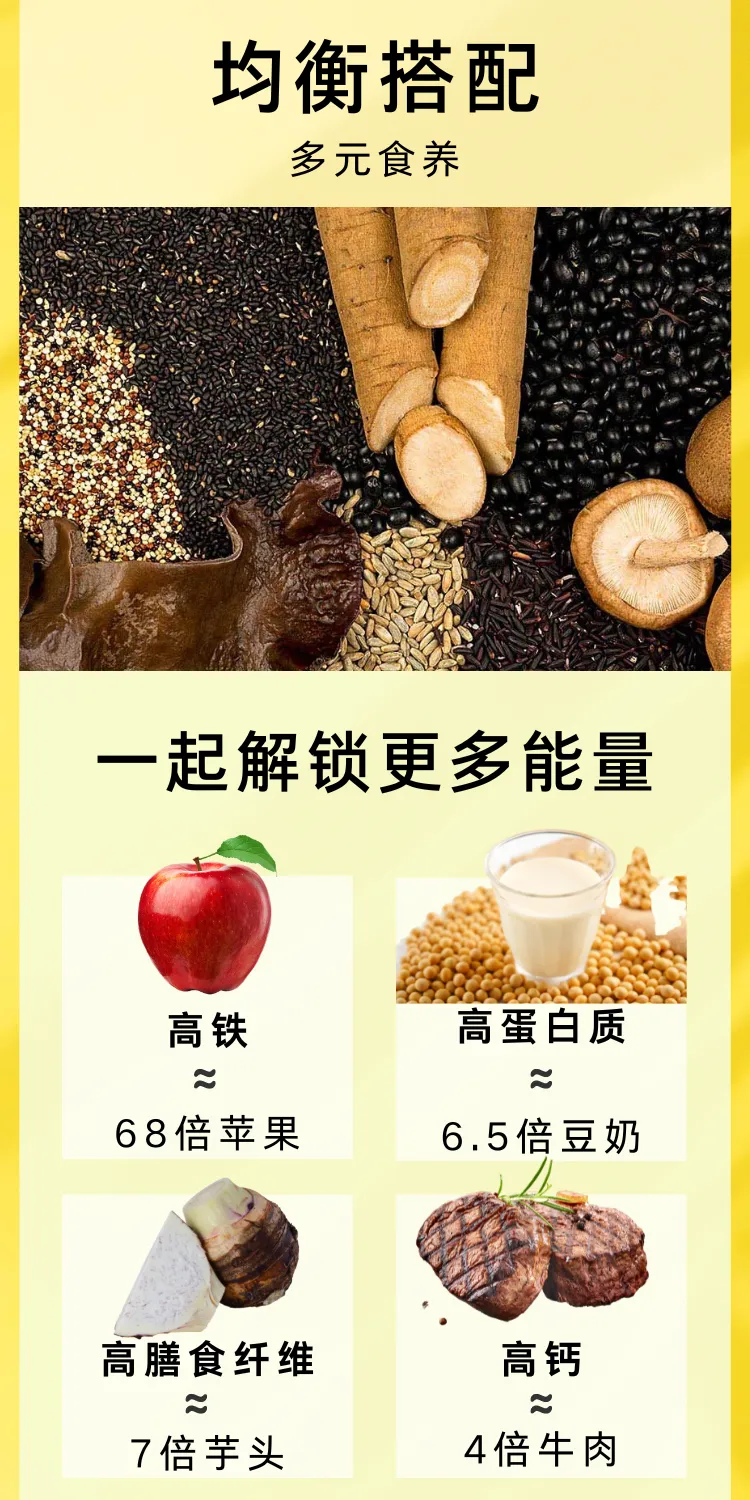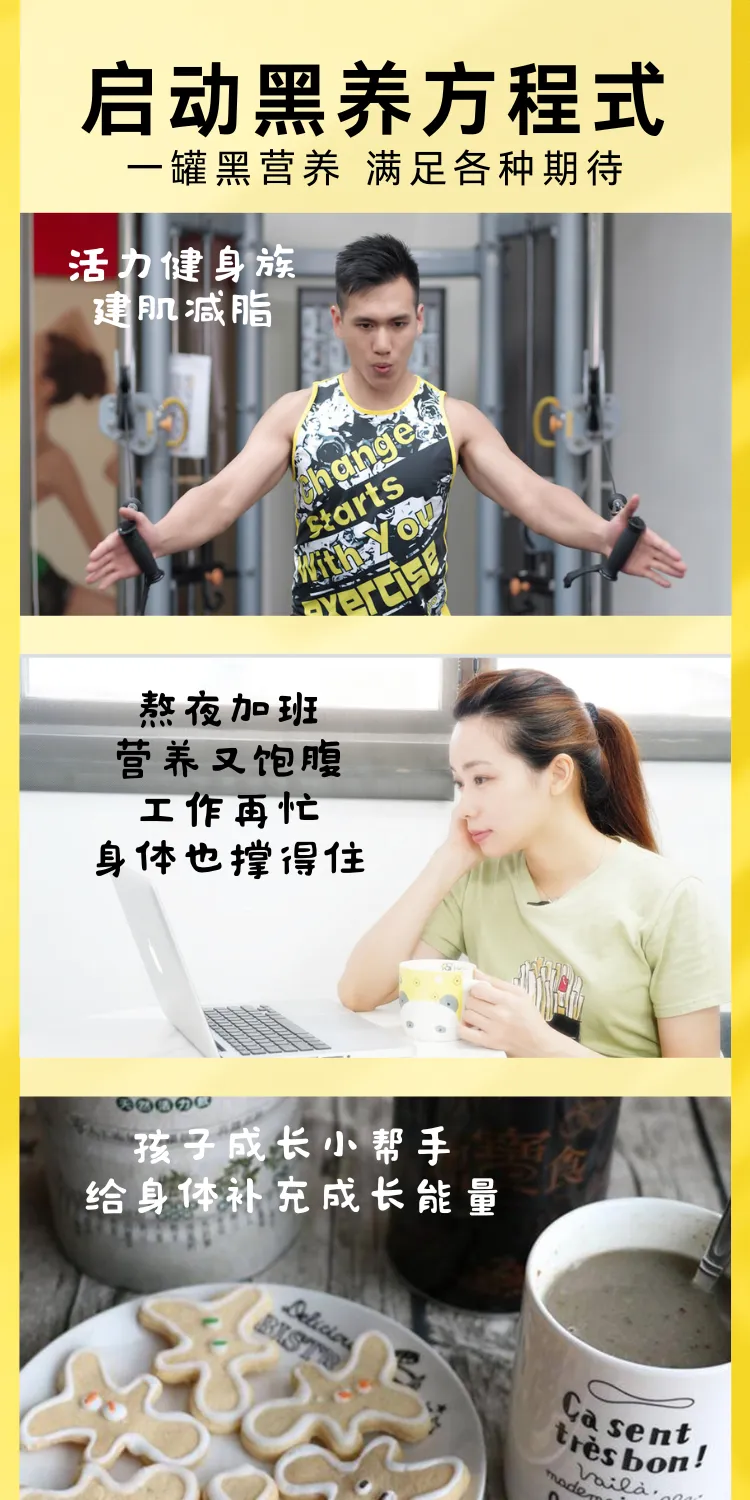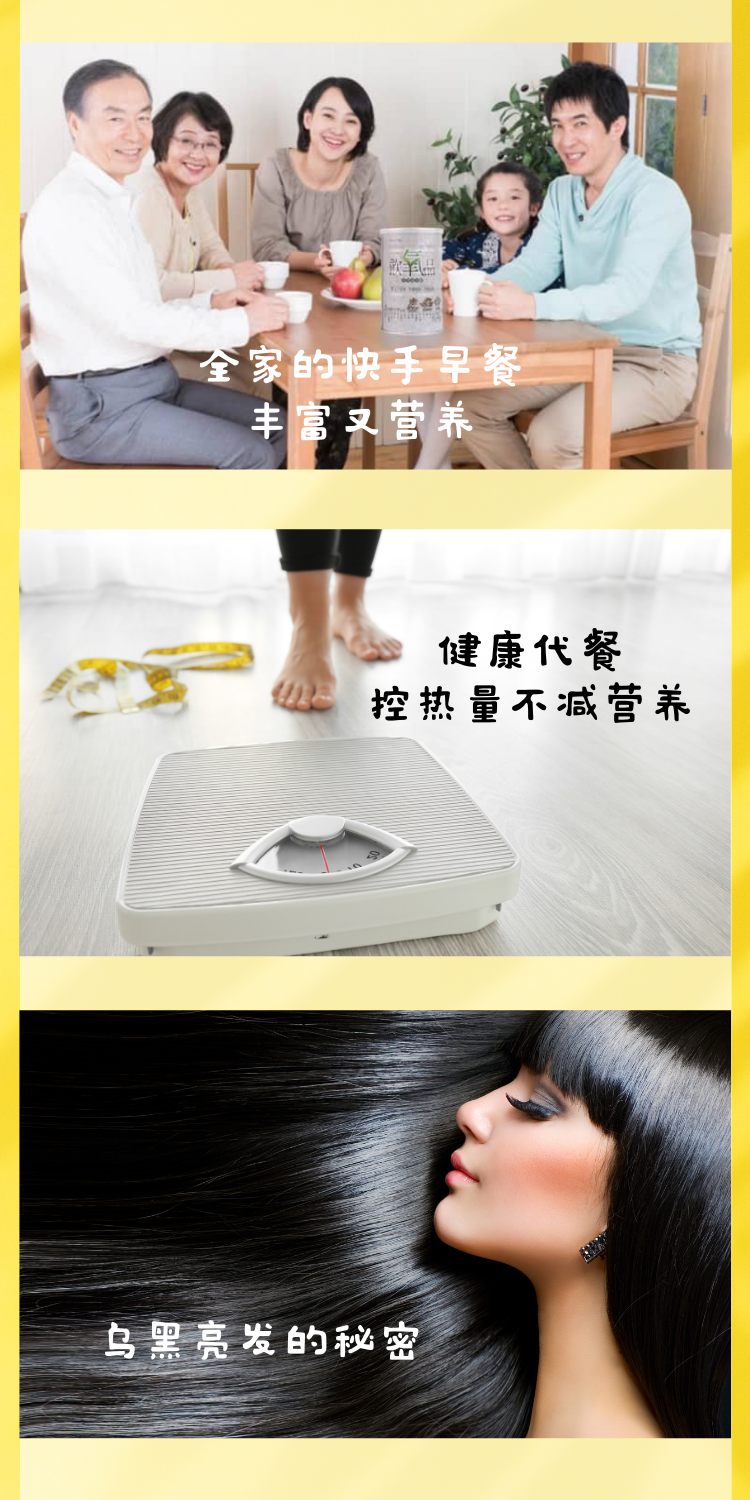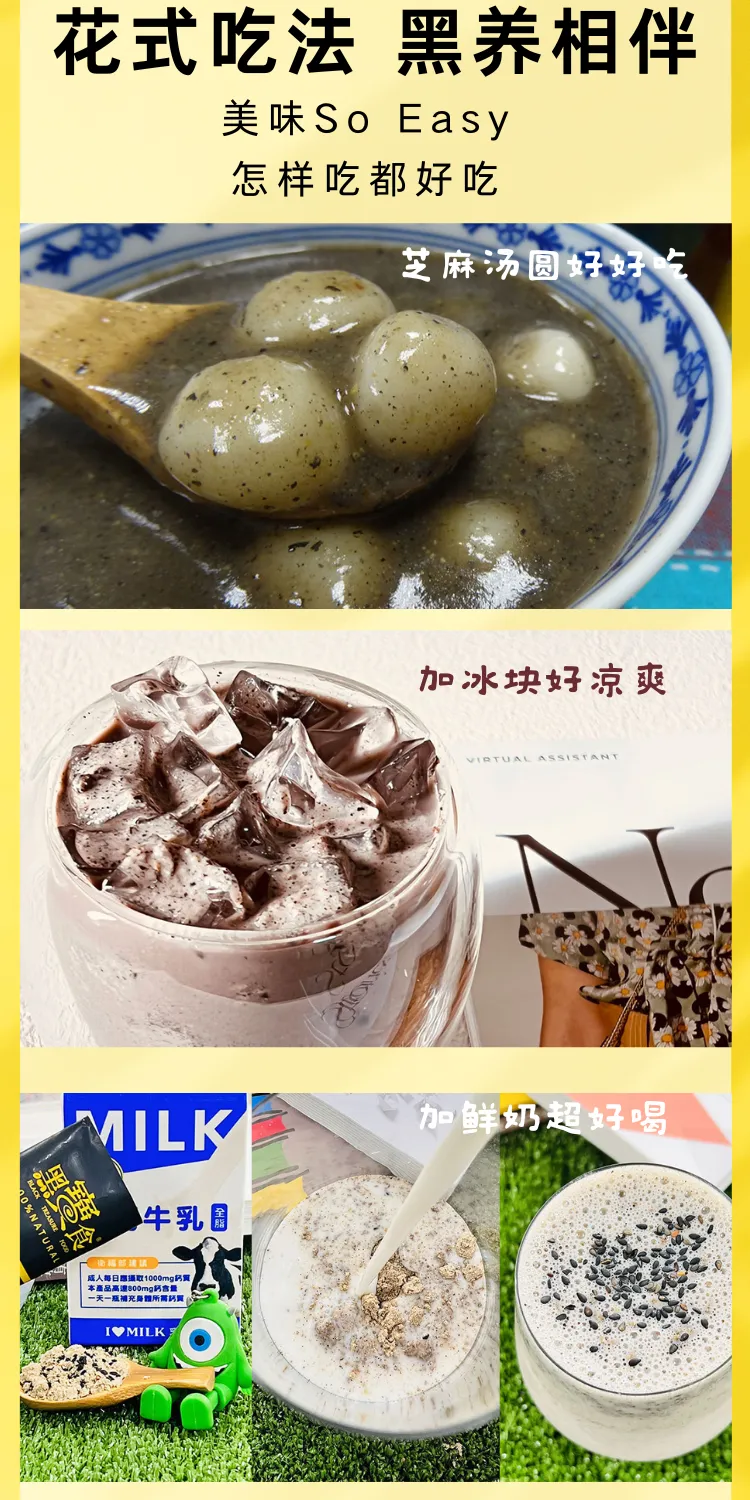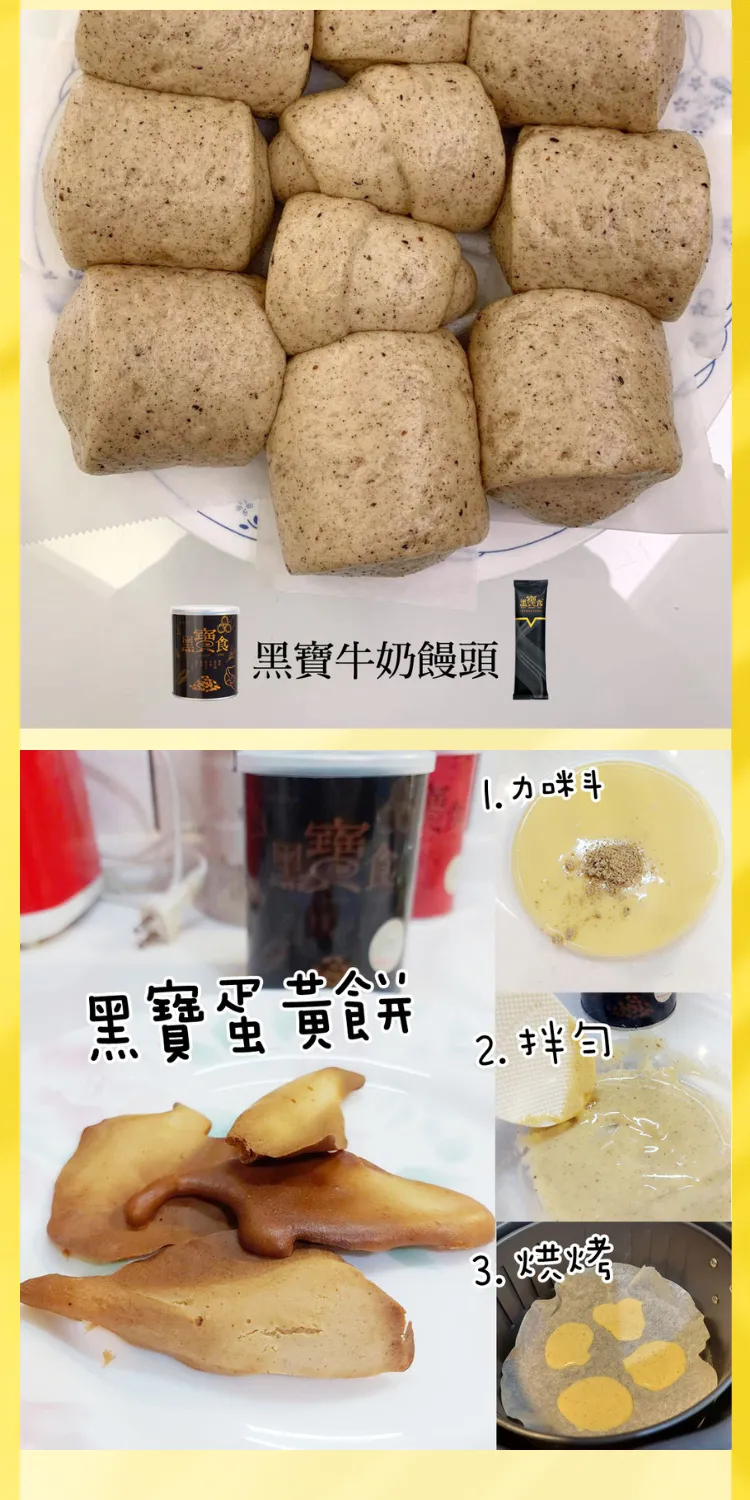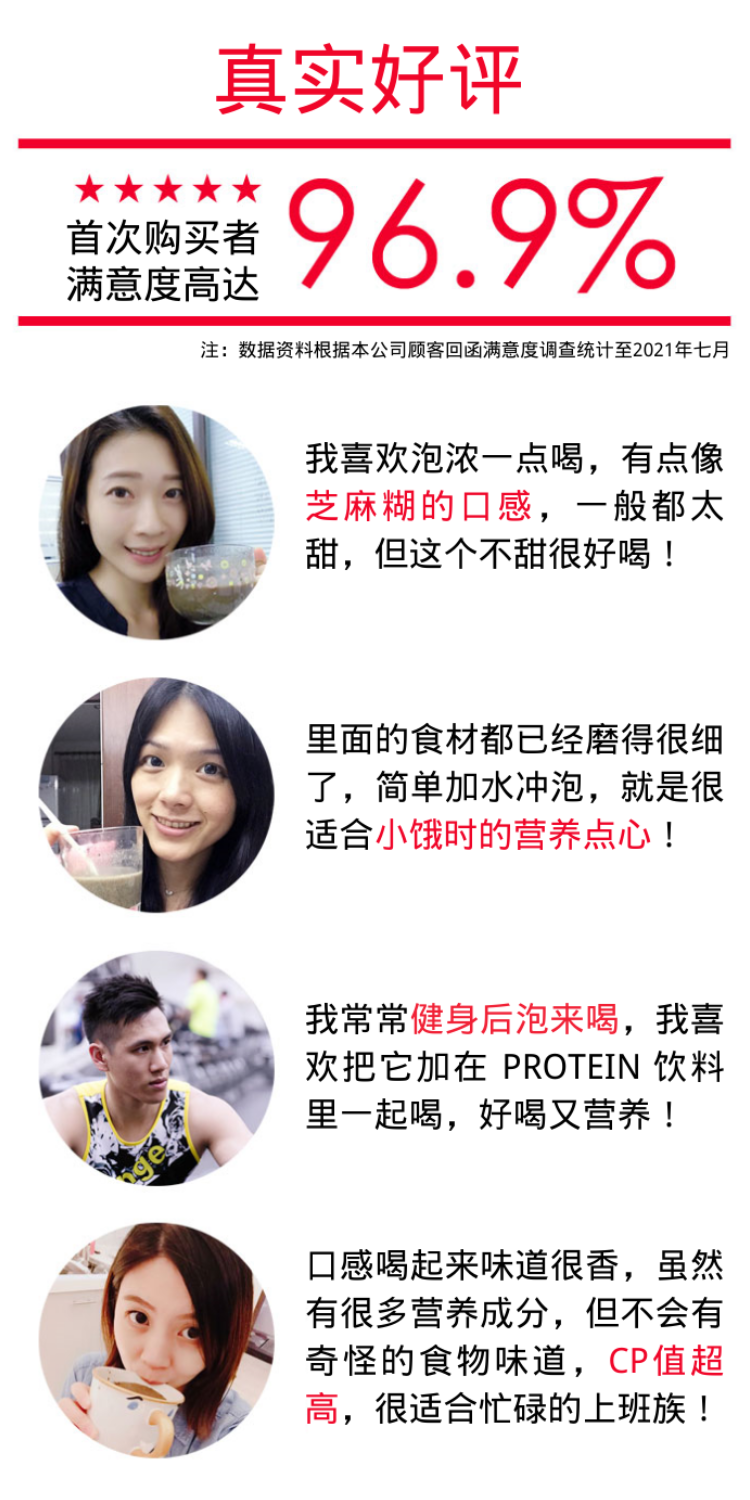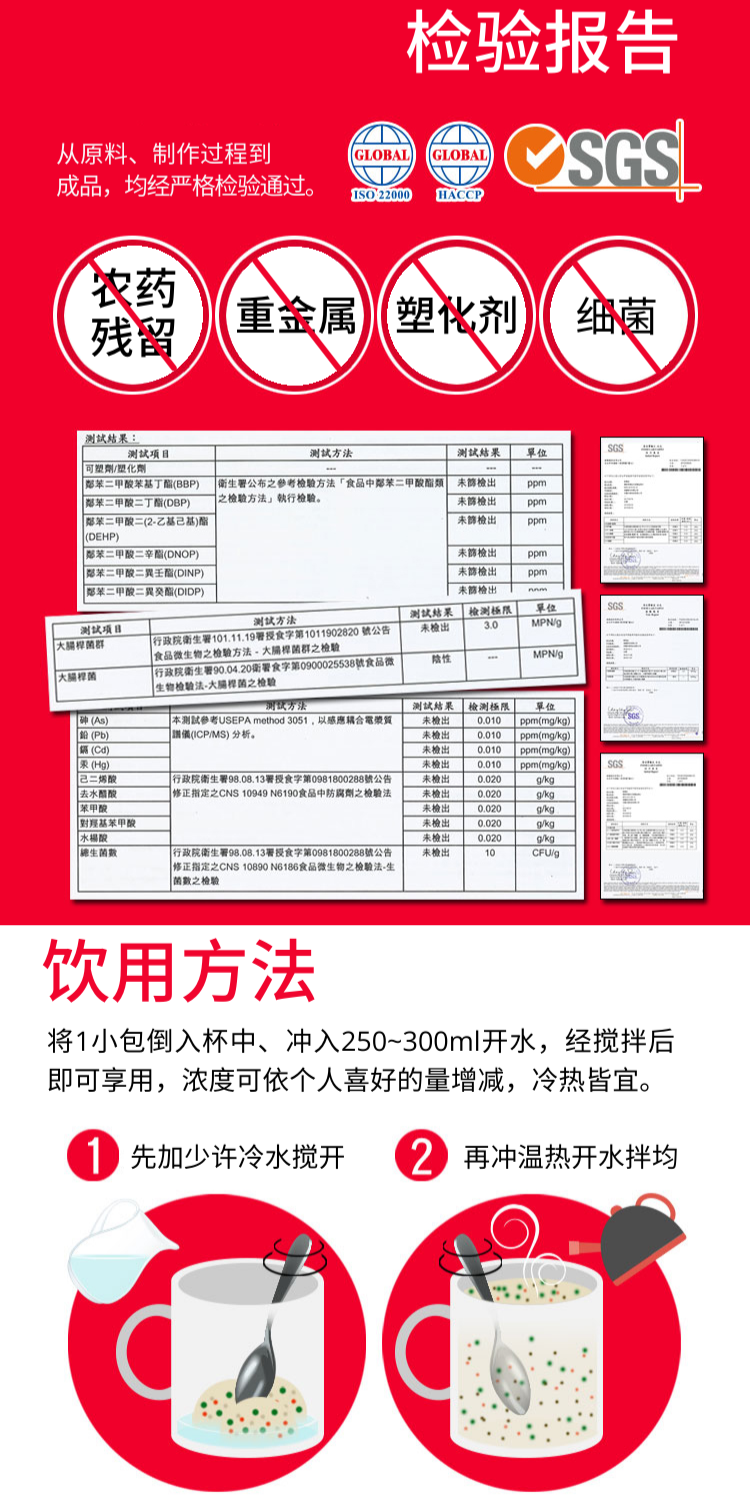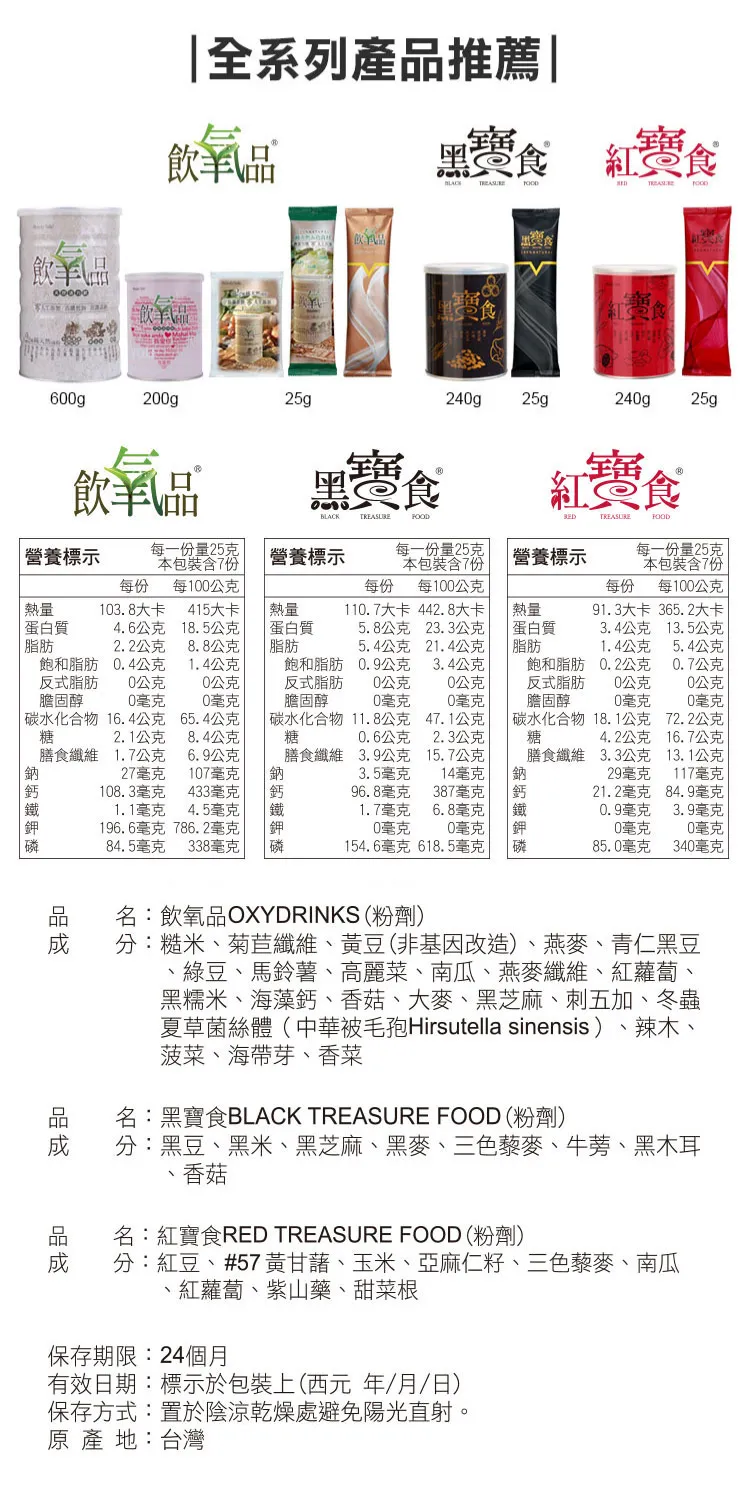 1.2 Product Description
BLACK TREASURE FOOD
This remedy made from premium selected 8 types of black colour plant-based wholefood. It helps tonifying the kidney naturally. Strengthening bone and muscles can help relieve lower back pain. The powerful of natural black plant pigment substance - anthocyanins in black food have the effect of inhibiting fat accumulation and why black food can effectively reduce weight. The anthocyanins also increase the collagen in the skin and delay the aging process.
EFFECTS
Nourishes the kidney and improve sleeping quality

Strengthen the bones, reduces shoulder and lower back pain

Improves physical performance and vitality, reduces fatigue

Delay skin aging process
MAIN INGREDIENTS
Black Sesame - Sesamin is a precious nutritional component unique to sesame, which can help with sleep and assist those who have difficulty falling asleep
Purple Rice - is a nutritious grain rich in antioxidants like anthocyanins, fiber, vitamins, and minerals. It's gluten-free, has a low glycemic index, and improved heart health and reduced inflammation
Burdock - is notable for its high dietary fiber content, which supports digestive health, and it also provides essential nutrients such as vitamins B6 and C, potassium, and iron.
Three-color quinoa – is a complete protein source, containing all nine essential amino acids. It's especially beneficial for individuals following vegetarian or vegan diets.
FEATURES
Made in Taiwan
Convenient & no-cook
100% Plant-Based Wholefood
No Added Sugar
No Preservatives
No Artificial Flavouring
No Artificial Colouring
Suitable for Vegetarian
RECOMMENDED
Suggested consuming every day
Add 3 scoops (25g) into 250~300cc of warm water, stir briskly until dissolved completely for drinking.
This product contains gluten grains, beans, and black sesame, not suitable for people allergies to these.
INGREDIENTS
Black Beans, Purple Rice, Black Sesame, Black Rye, Black Quinoa, Red Quinoa, White Quinoa, Burdock, Wood Ear, Shiitake
NET WEIGHT
600g