1.1 产品解说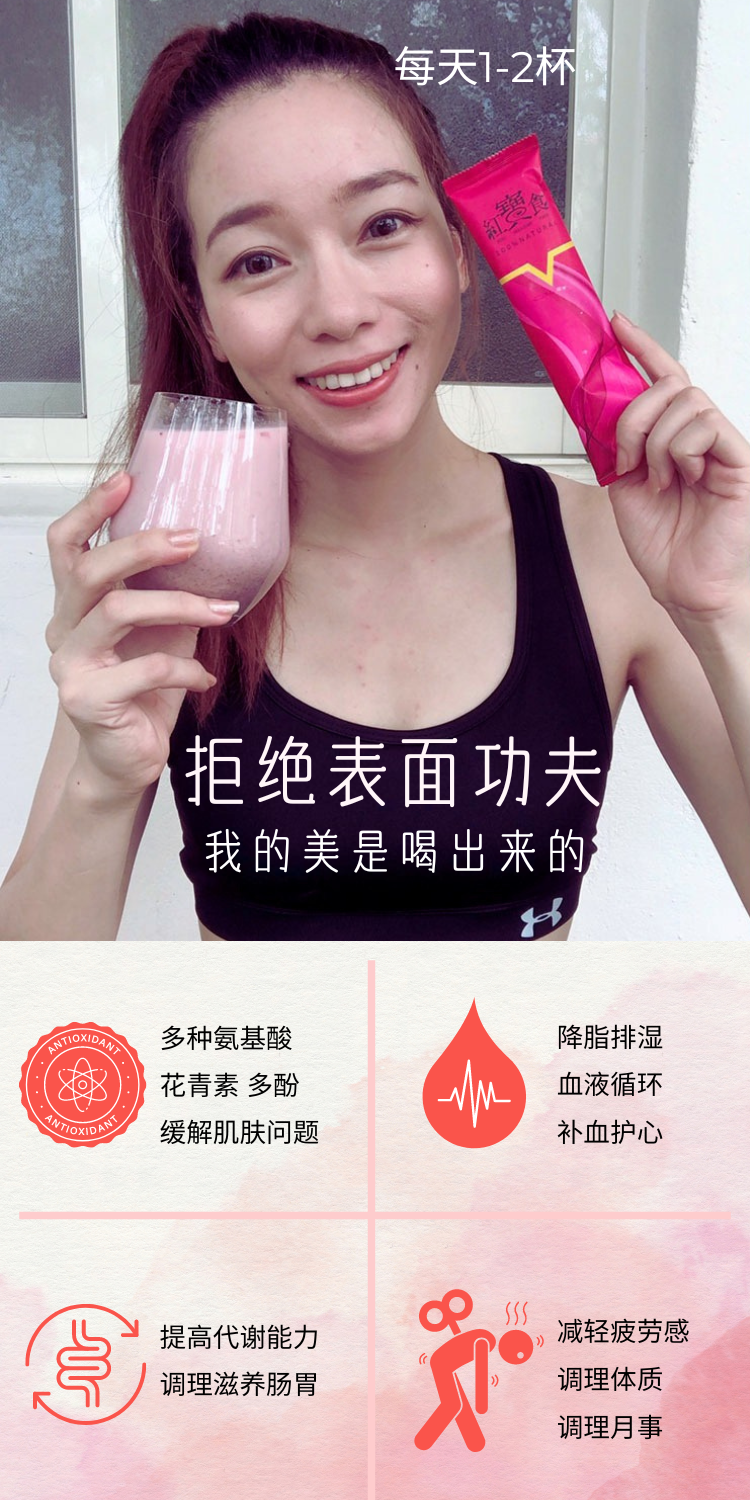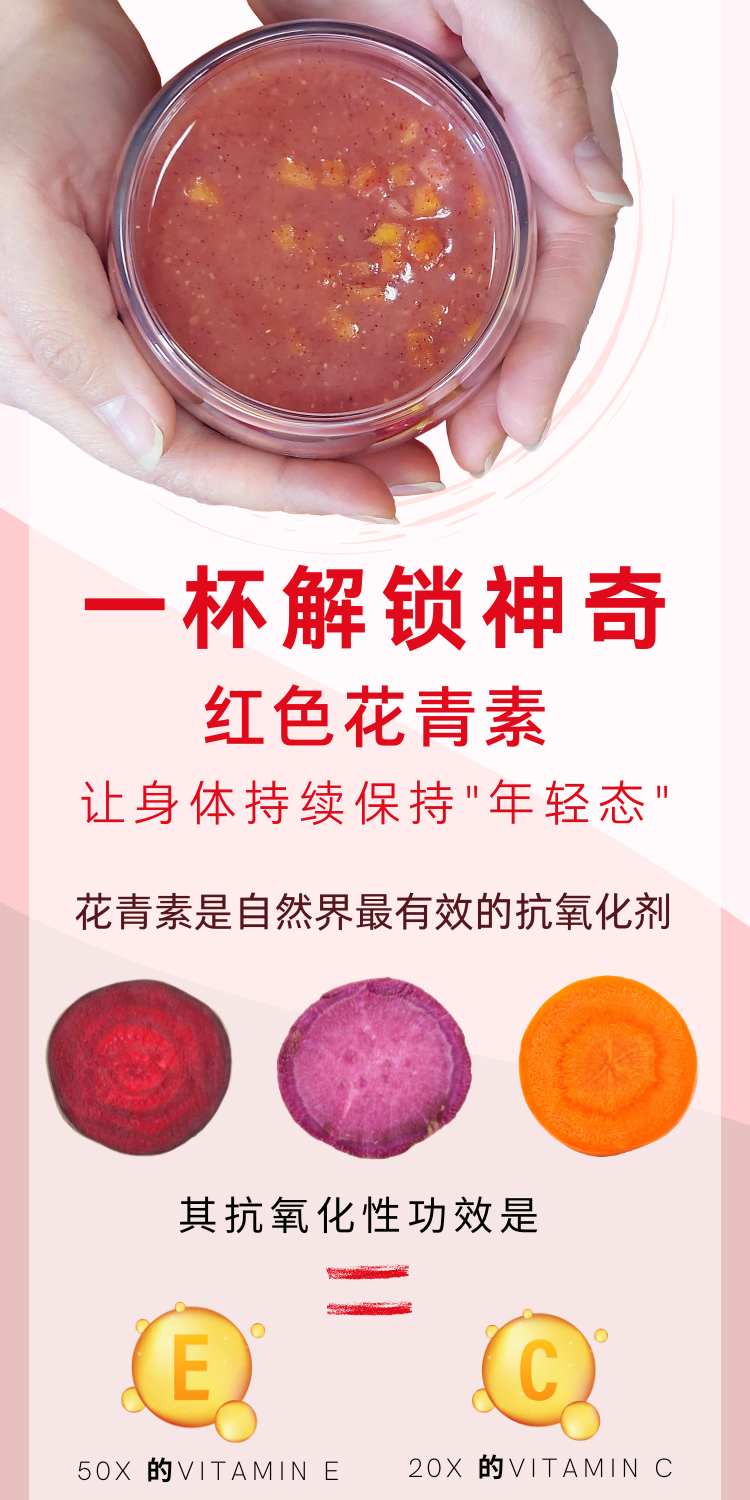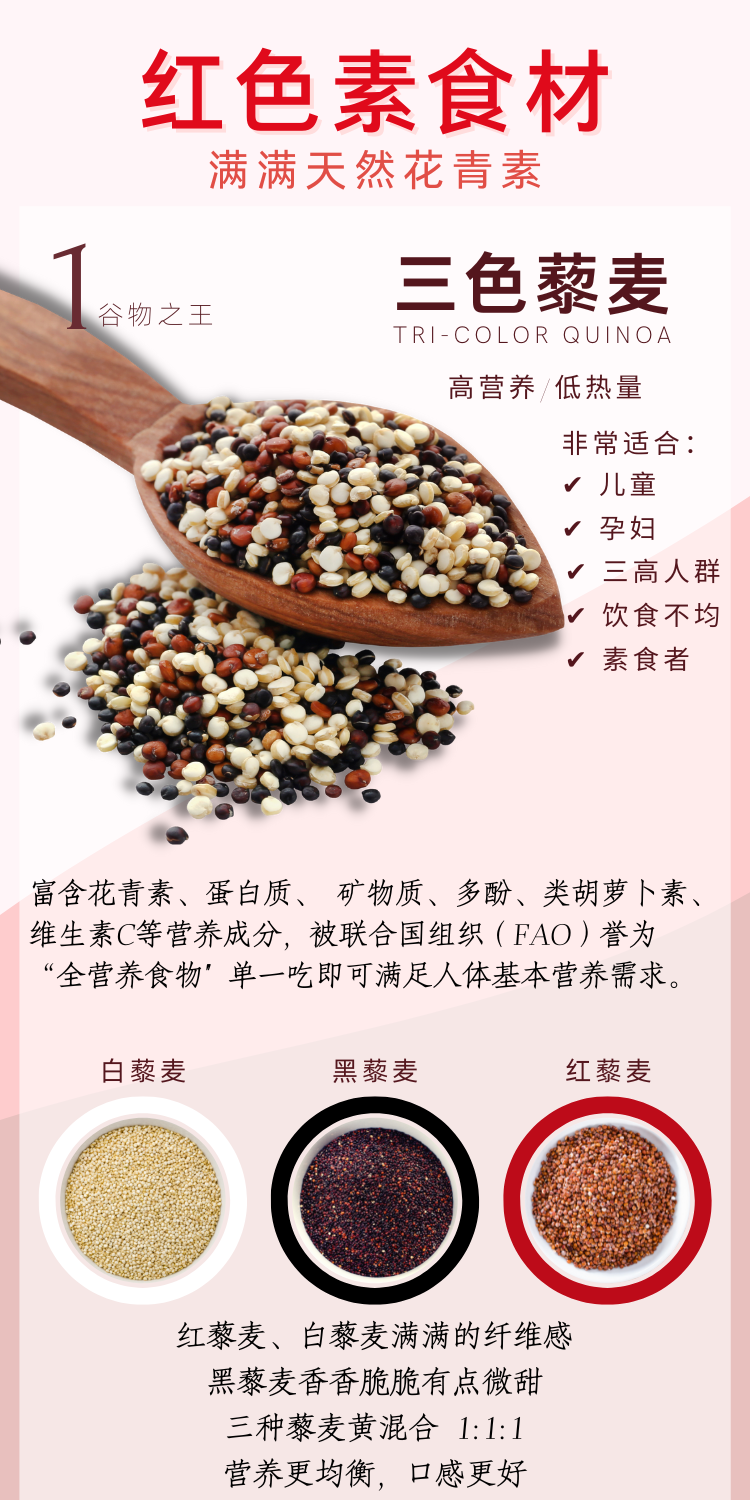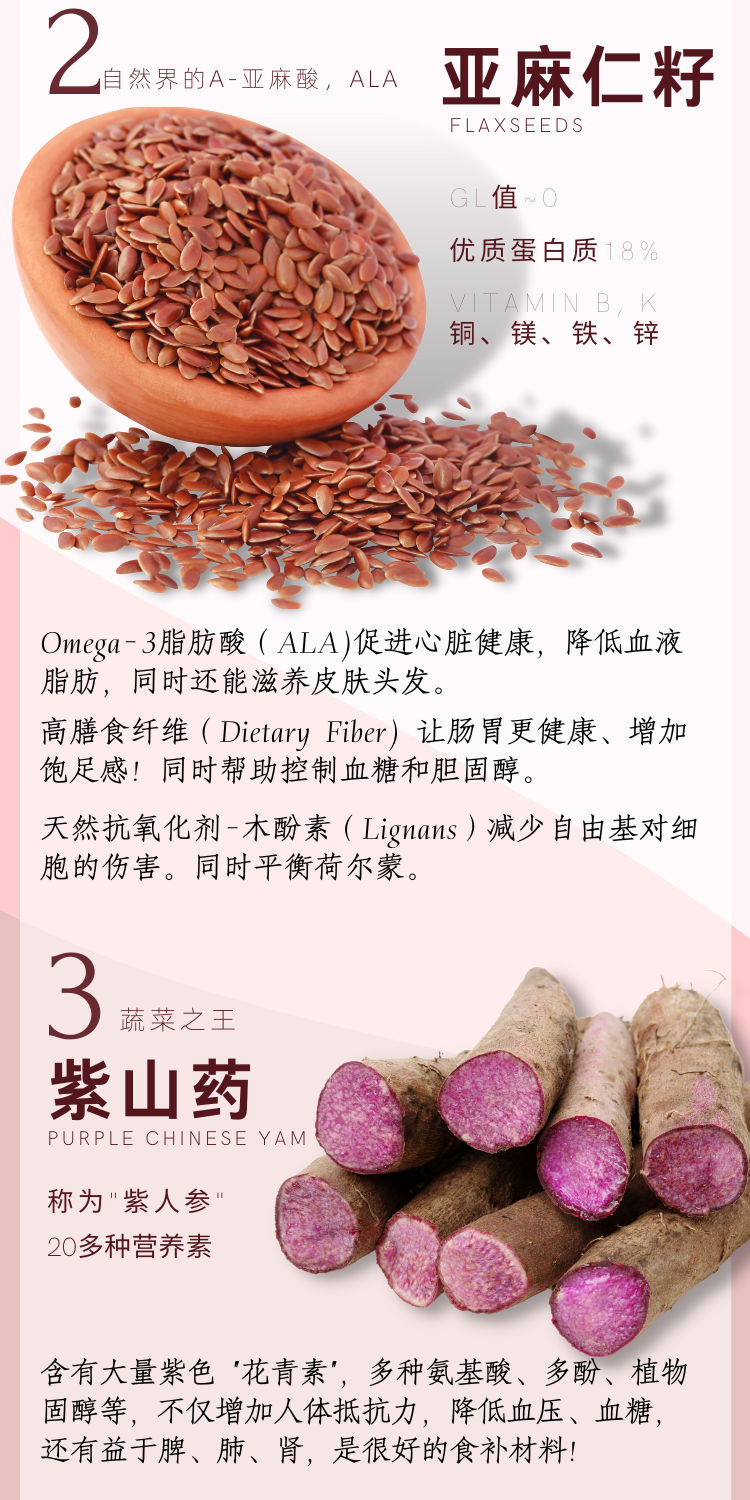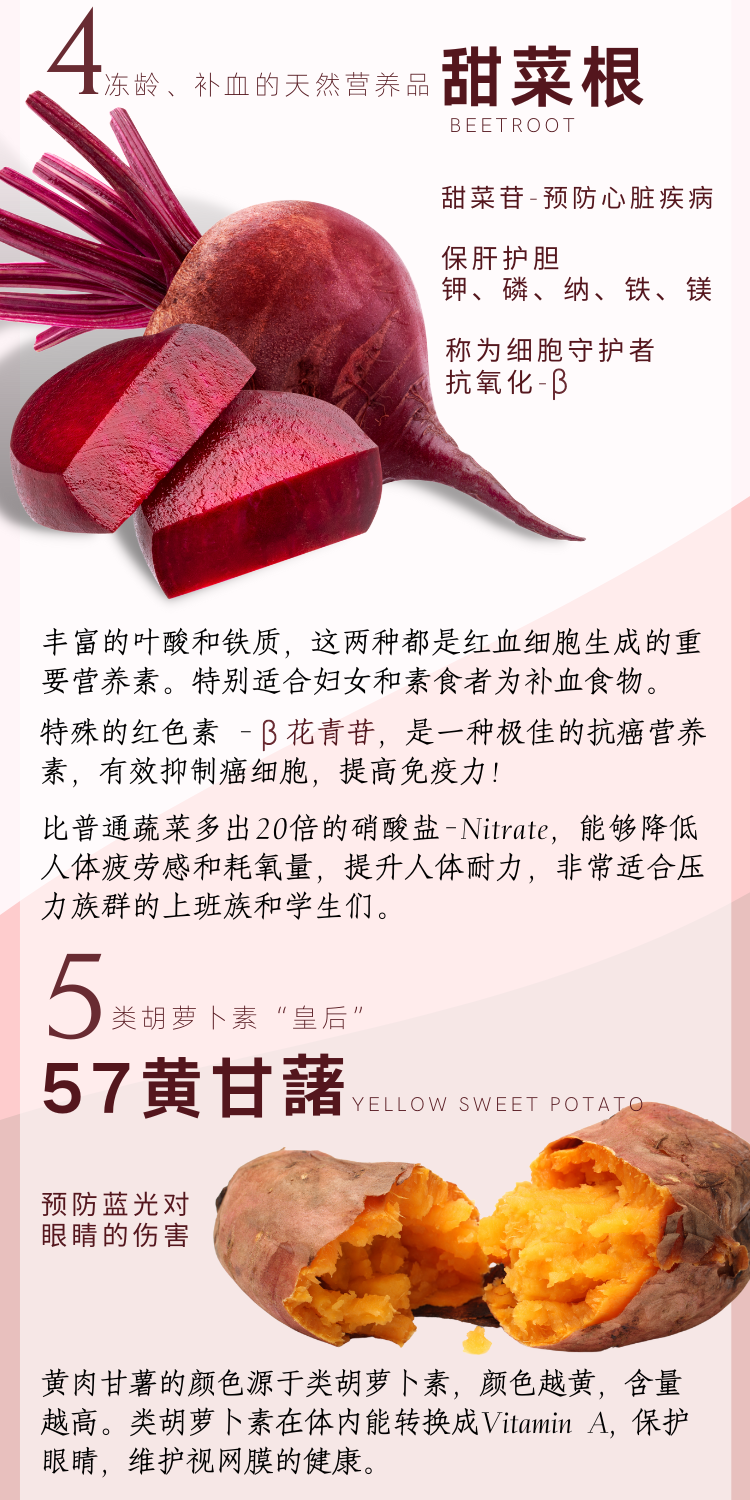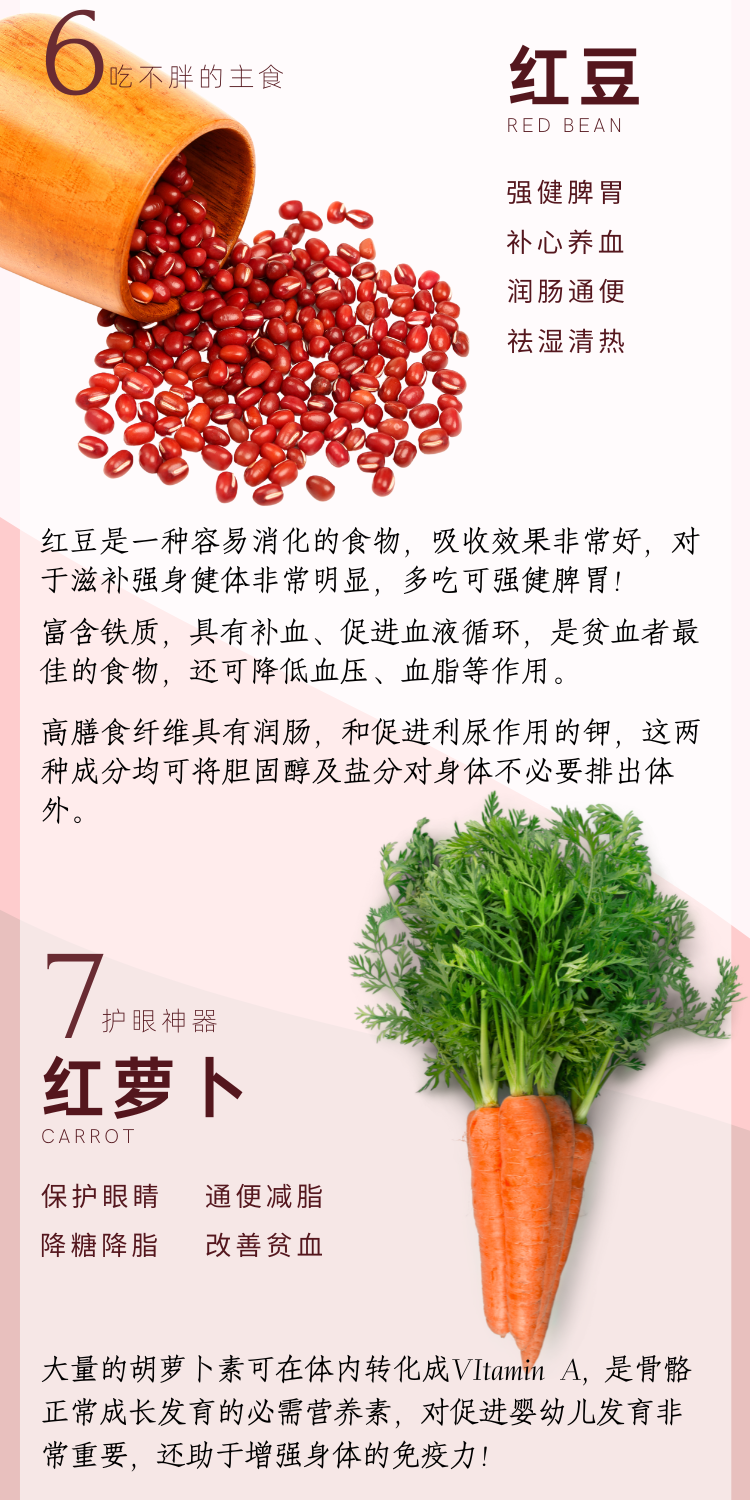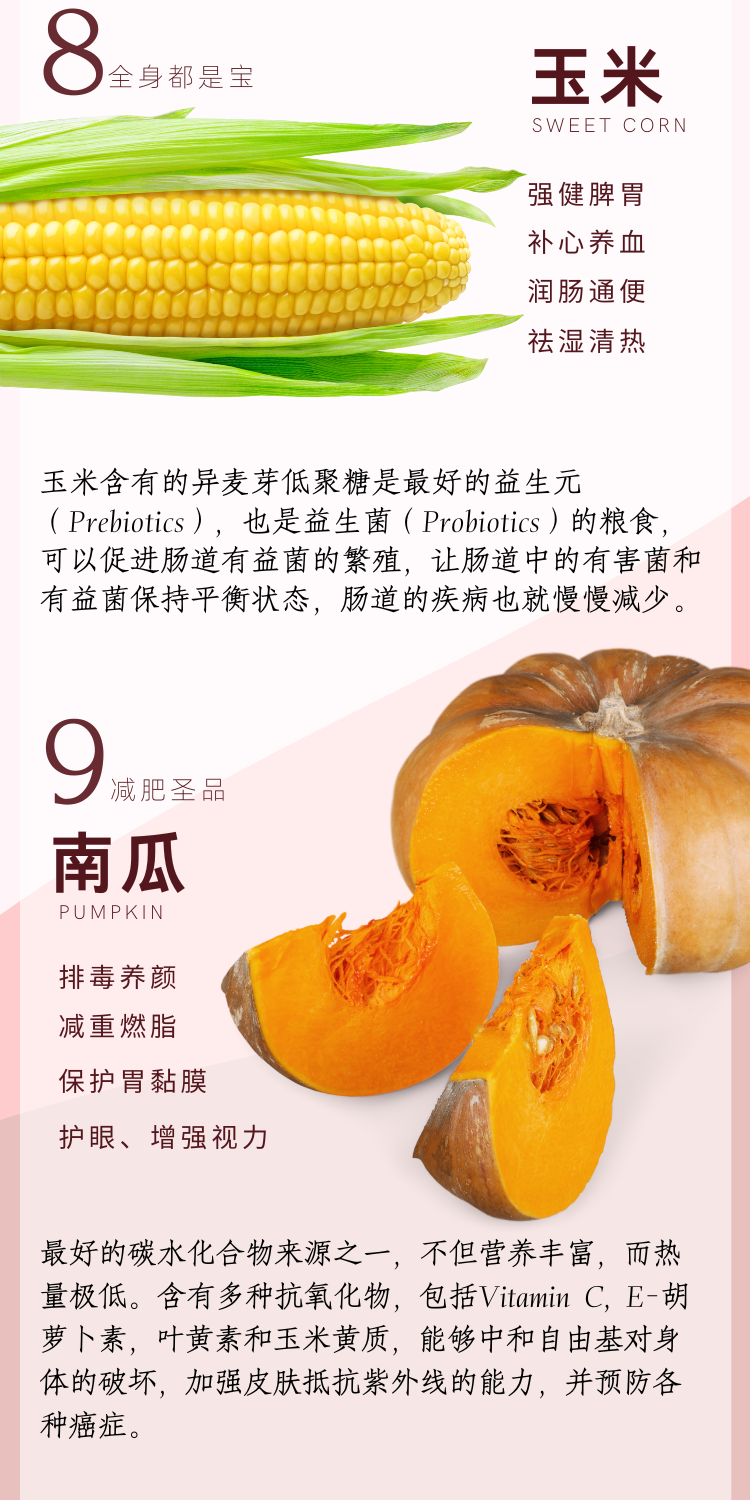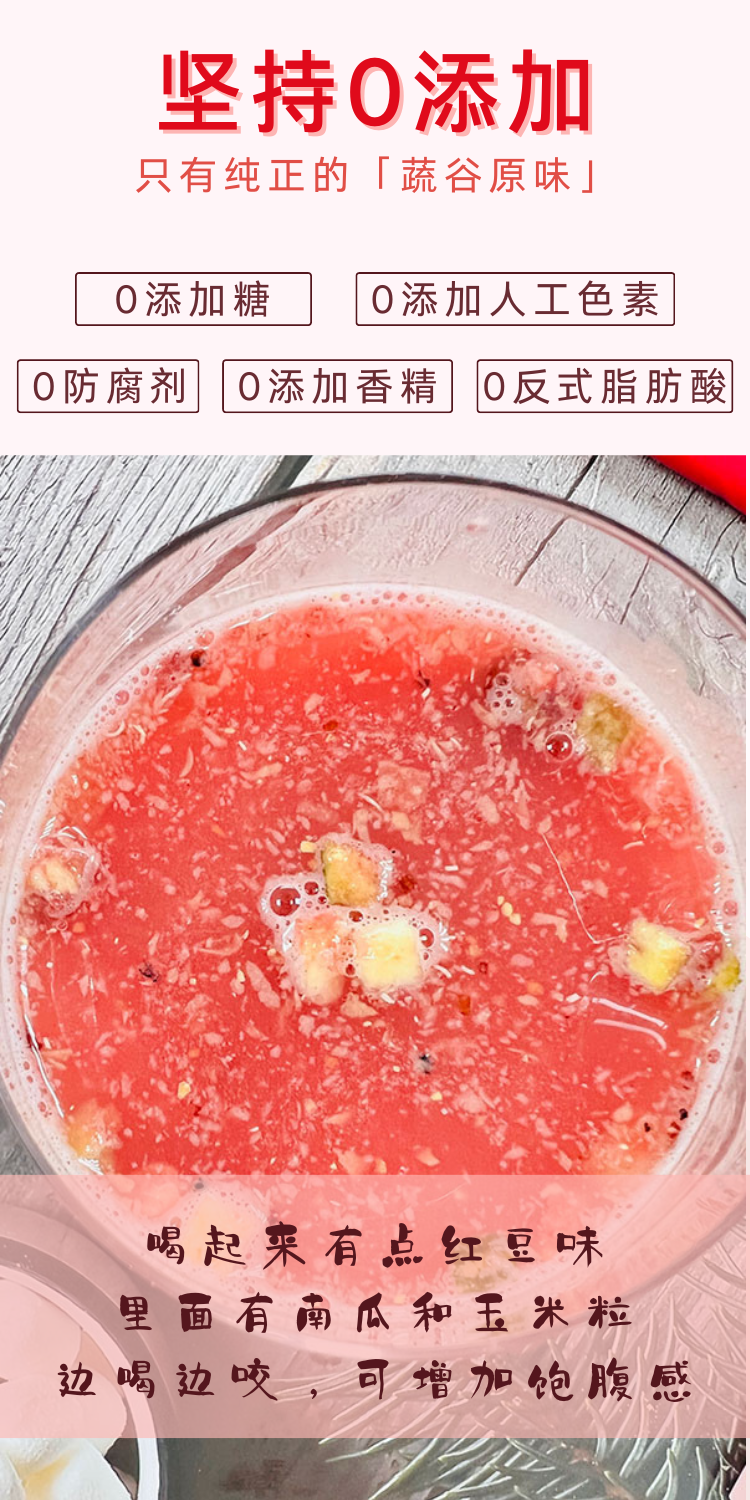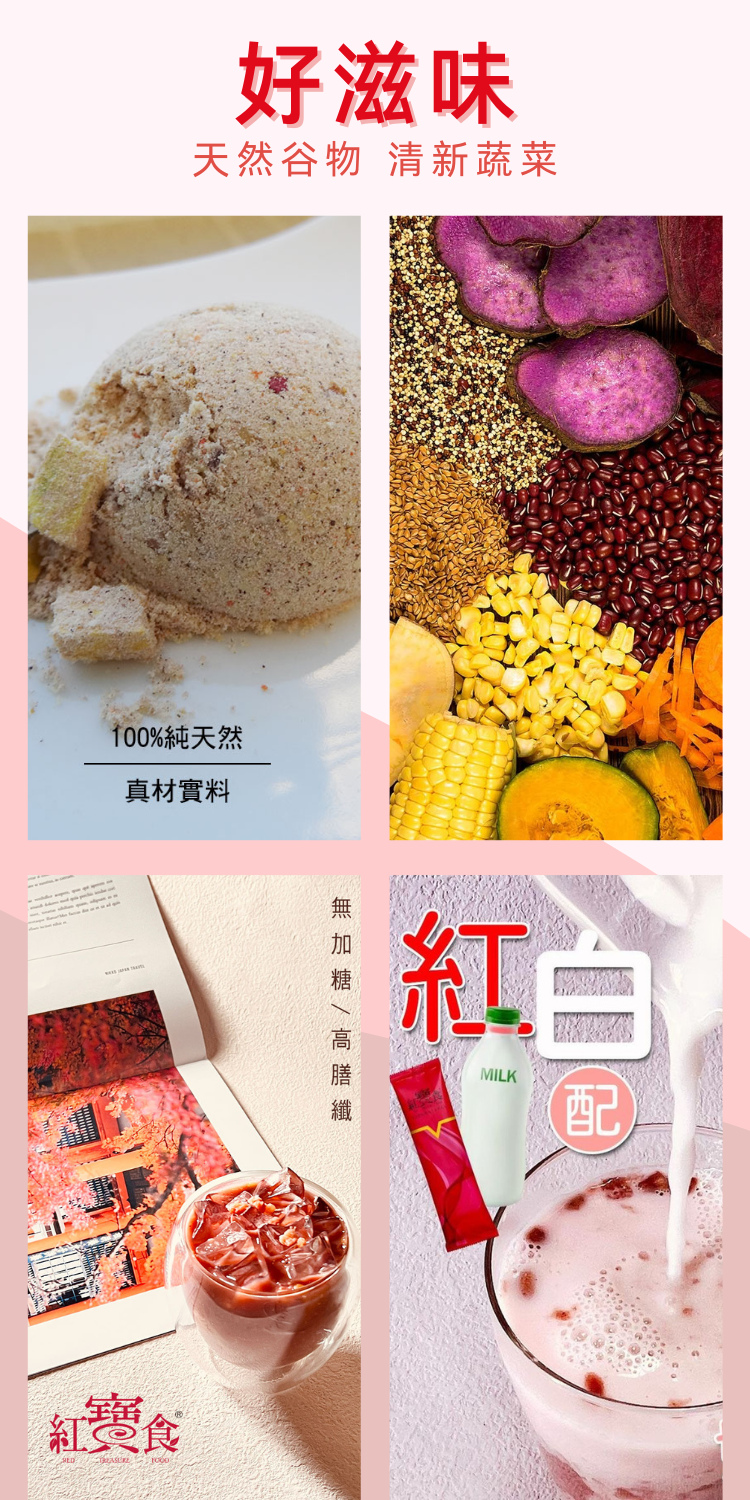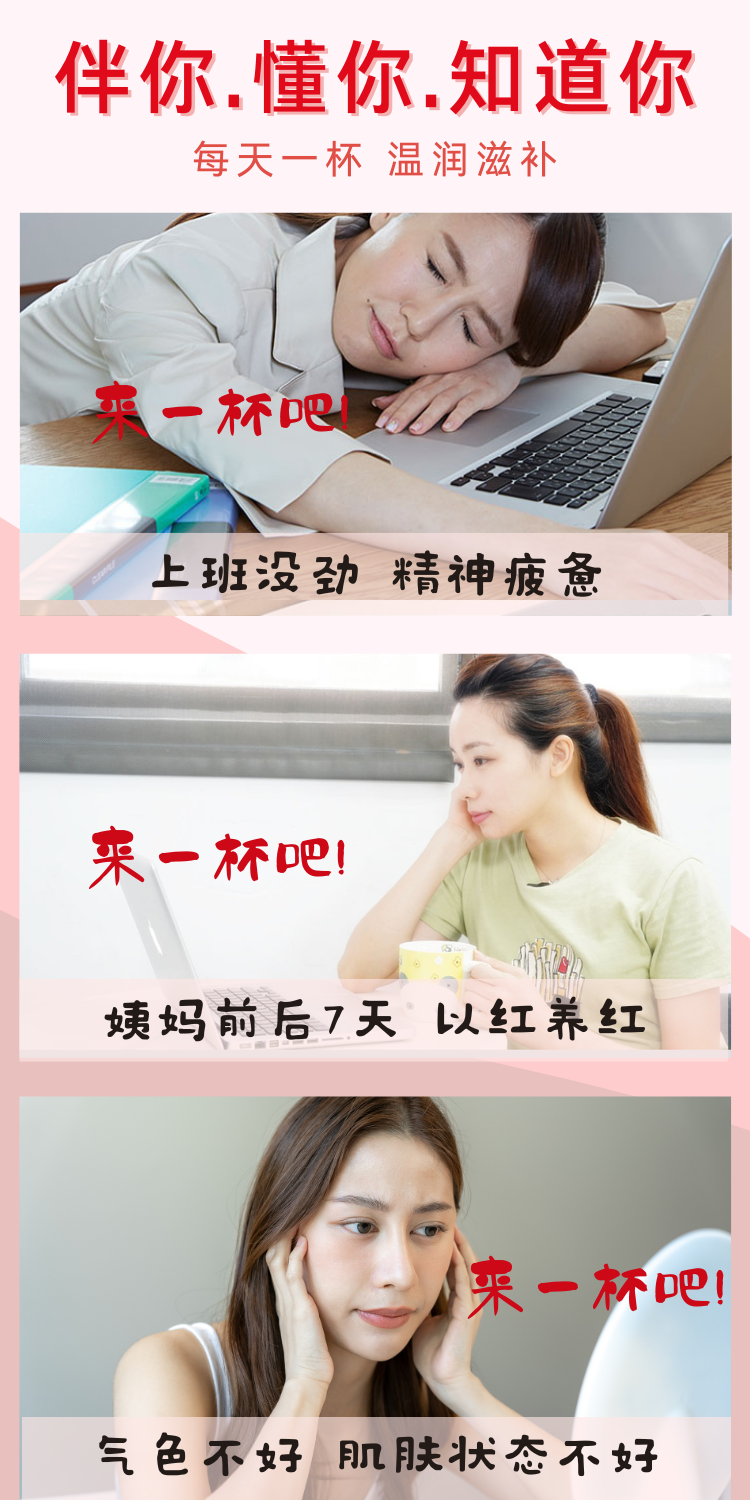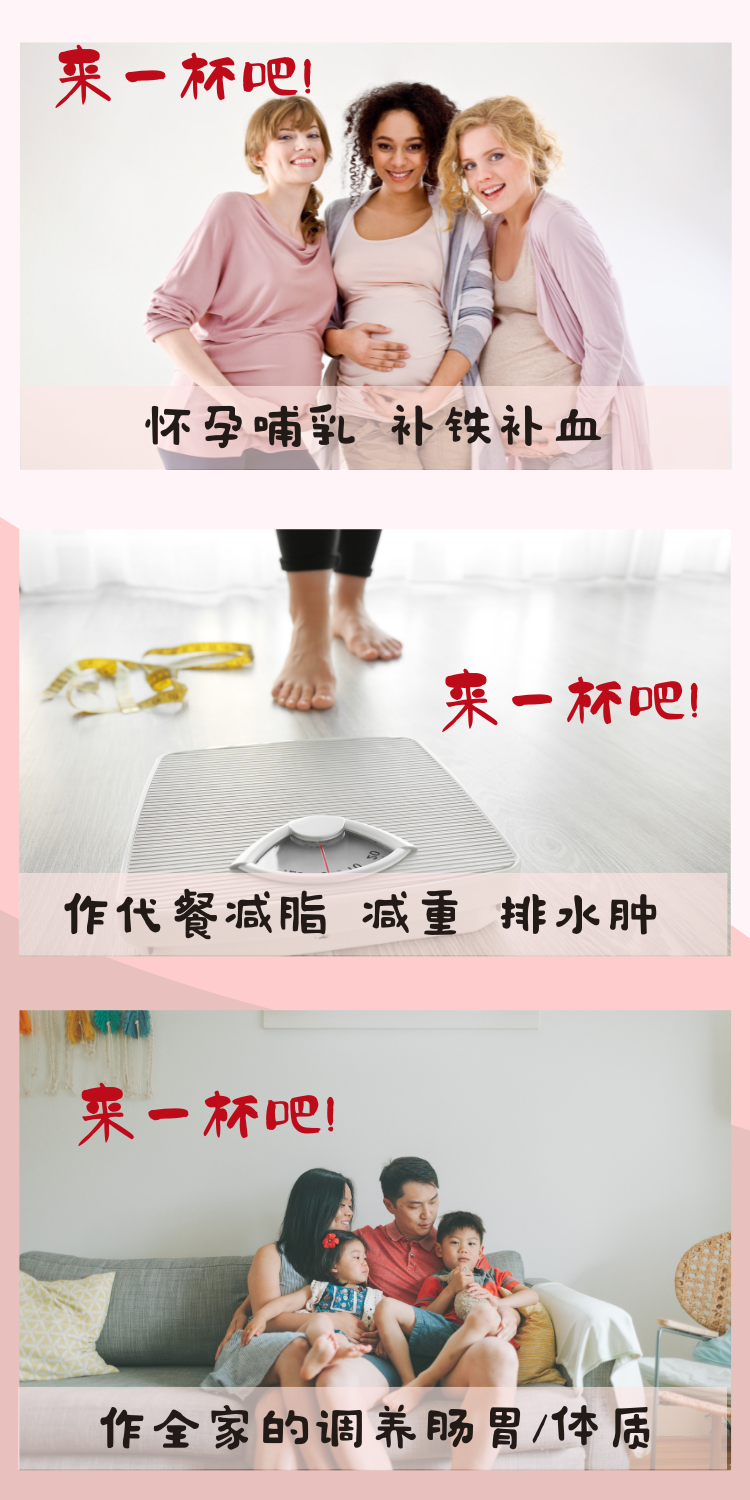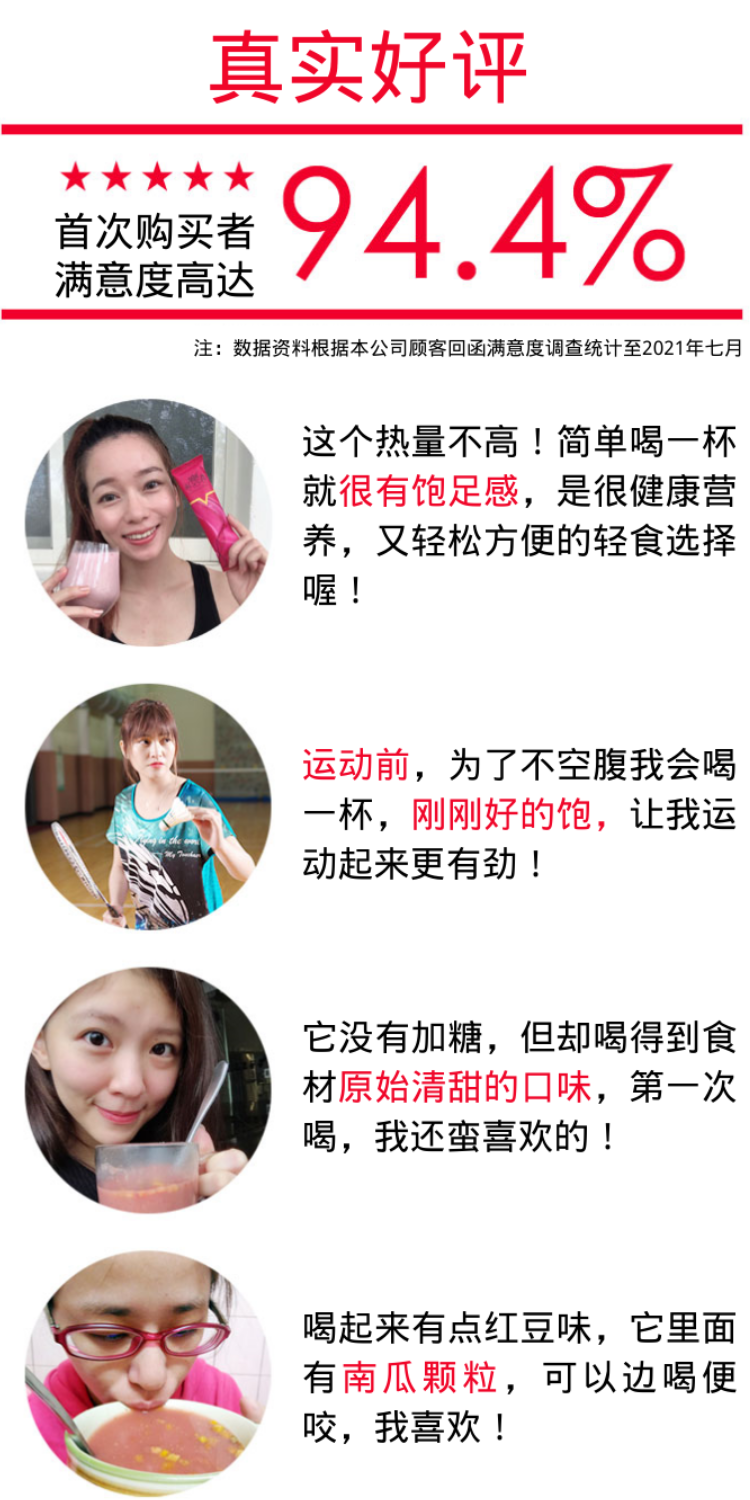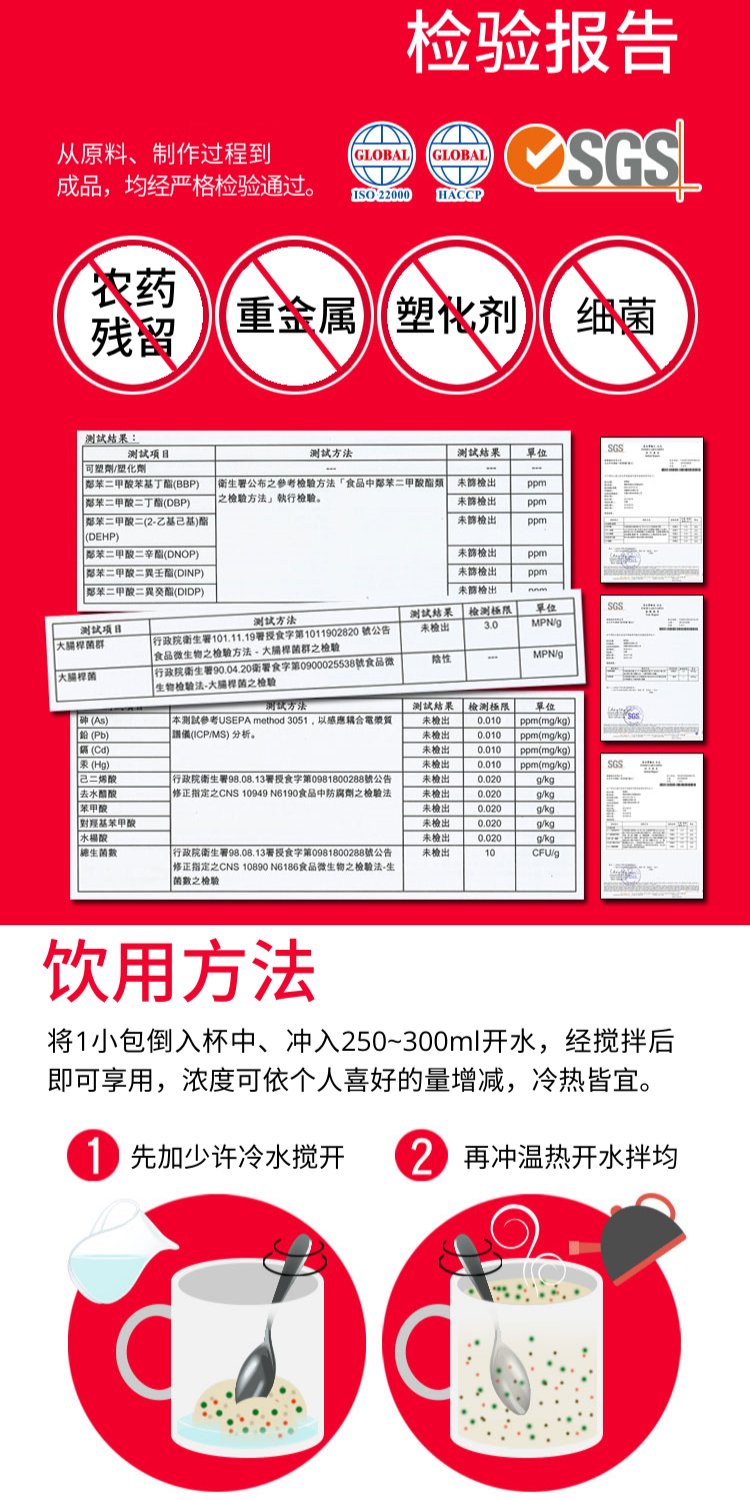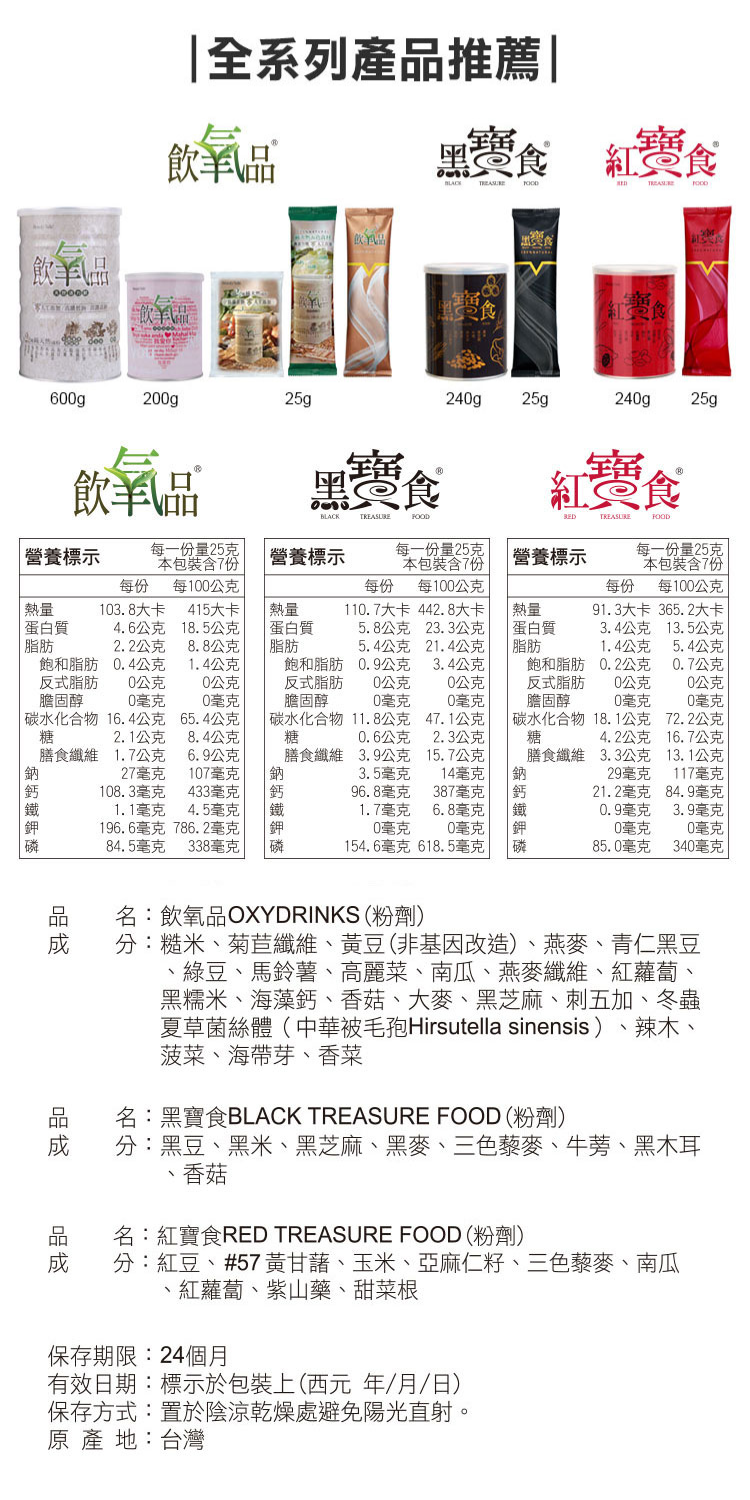 1.2 Product Description
RED TREASURE FOOD
Used as remedies meal to nourishing blood, delay body aging and nourish delicate skin. The deficiency of blood in women body often leads to fatigue, shortness of breath, pale face, dizziness and insomnia. Rich in 9 types of red colour plant-based superfood that are beneficial to the body. Regular drinking during and after menstruation helps regulate the menstrual flow, reduce physical discomfort, boost energy and lighten the skin!
EFFECTS
Enriching the blood and promoting blood circulation

Moisturize the skin

Improves physical performance and vitality, reduces fatigue

Reducing swelling or fluid retention in the body.
MAIN INGREDIENTS
Flaxseed – rich in omega-3 fatty acids, fiber, protein, antioxidants, and essential vitamins and minerals, making them a superfood for heart and overall health.
Purple Chinese Yam - rich in vitamins, minerals, dietary fiber, and antioxidants, these components help nourish the body, regulate hormones, and alleviate menstrual pain.
Beetroot - naturally high in nitrates can help improve blood flow and may benefit cardiovascular health. The iron content in beetroot can help women maintain healthy iron levels, which is important during menstruation to prevent iron deficiency.
Yellow Sweet Corn - contains carotenoids like lutein and zeaxanthin, which are beneficial for eye health. They may help protect against age-related macular degeneration, a condition more common in women.
FEATURES
Made in Taiwan
Convenient & no-cook
100% Plant-Based Wholefood
No Added Sugar
No Preservatives
No Artificial Flavouring
No Artificial Colouring
Suitable for Vegetarian
RECOMMENDED
Suggested consuming every day
Add 3 scoops (25g) into 250~300cc of warm water, stir briskly until dissolved completely for drinking.
This product contains gluten grains, beans, and black sesame, not suitable for people allergies to these.
INGREDIENTS
3 Color Quinoa, Red Beans, Flaxseed, Sweet Corn, Yellow Sweet Potato, Carrot, Pumpkin, Purple Chinese Yam, Beetroot
NET WEIGHT
600g x 2 TIN