【PREGNANT & BREASTFEEDING MOTHER CHOICE】OXYDRINKS 600G
FOR PREGNANT & BREASTFEEDING
💥「OXYDRINKS」GROUP BUY PACKAGE (BIG BOTTLE 600g) 💥
💥 NEW STOCK, EXPIRY DATE : 12 DEC 2020
✅ PACKAGE for 1 ➡ RM170 (24 cups ☕ RM7.08/cup)
✅ PACKAGE for 2 ➡ RM280 (48 cups ☕ RM5.83/cup)
✅ PACKAGE for 3 ➡ RM399 (72 cups ☕ RM5.54/cup)
✅ PACKAGE for 6 ➡ RM720 (144 cups ☕ RM5.00/cup)
✅ PACKAGE for 10 FREE 2 ➡ RM1400 (288 cups ☕ RM4.86/cup)
✅ PACKAGE for 20 FREE 4 ➡ RM2700 (576 cups ☕ RM4.69/cup)
💥「OXYDRINKS」EASY PACK 25g / MINI BOTTLE 200g GROUP BUY PACKAGE
✅ 15 Pack Easy Pack (25g x 15) : RM102
✅ 30 Pack Easy Pack (25g x 30) : RM199
✅ 60 Pack 25g FREE 2 Mini Bottle 200g :RM569
✅ Mini 200g for 1:RM88
✅ Mini 200g for 3:RM226
ORDER PROCESS:
▶ 1. Please selcet Package Size and press the button "Buy Now"
▶ 2. Fill up your receiver detail in the coloum Shipping Address
▶ 3. Please select your delivery date
▶ 4. You may select any one Payment Method as below
A: Credit Card and Online Banking Via ipay88
B: Credit Card and Online Banking Via Paypal
C. Online Bank Transfer
▶ 5. For SINGAPOREAN, Please select payment method of B or C
▶ 6. Once selected the payment method, please press the button "Place Order Now"
▶ 7. For choosing Credit Card,after pressing "Place Order Now",you will bring to ipay88 payment gateway, please select again "Credit Card" and press "Proceed", this will pop out the pages look like PayPal gateway, in this page, please fill up your credit card particulars and i bottom please press "Proceed"
DELIVEY: Once received your orders, we will proceed the shipment within 2-3 working days.
PRODUCT DESCRIPTION:
Taiwan Best Selling, more than 100,000 tins sold out in year 2017.

Top 1 and Best Selling in Taiwan Online E-Commerce (momo shopping, udn shopping)

Awarded Taiwan First Brand by the year 2015.

Taiwan celebrity, bloggers, users, media thumbs up for this Oxydrinks.

It brings you healthy and balance nutrients in a convenient way to replenish vegetables, whole grains while meeting the body's basic needs.

100% natural whole foods selected from 22 kinds of different colors superfoods.

High in fiber, calcium, iron.

Low in sodium, no sugar added, no artificial added.

Low calories, only 103.8 cal per cup.

Tested and Certified by International SGS, HACCP, ISO.
👍 During pregnancy or breastfeeding, you need a balanced diet to give your baby the most complete nutrition. From pregnancy to breastfeeding, all nutrition will give priority to small baby. More need to fully replenish the rapid loss of nutrients in order to give the baby the best health.
👍 This cup can also replenish Qi, blood, and nutrition. We use precious foods such siberian ginseng, moringa and hirsetella sinesis as Qi supplements. During pregnancy, Mommy's oxygen consumption is 10-20% more than the normal, including 50% is consumed by the baby. Baby relying on the oxygen absorbed by Mommy, which necessary for baby develop smoothly, so the pregnant mother's demand for oxygen can not be ignored. Siberian Ginseng has been shown to increase oxygen uptake and is suitable for pregnant mothers. The high-nutrient ingredient "Moringa" contains multi-vitamins: A, B, B1, B2, B3, C1, E, protein, fiber, minerals (calcium, magnesium, phosphorus, potassium, iron, sulfur) and 11 essential amino acids.
👍Oxydrinks selected of 22 type of nutritious multi-grains, cereals and vegetables, processing according to baby food standard, it takes around 10 seconds, to turn all whole foods into powder. Double drum rotary dryer dehydration process could retain nutrients and maintains the original flavour. Powder can dissolve easily, good for pregnant and breastfeeding mother because it does not increase body heat, easy to digest and absorb. It is also suitable for replacing mommy milk powder. One cup a day for breakfast, snacks, or supper.

👍Gestational diabetes can drink Oxydrinks? ➡ Pregnant women with gestational diabetes must avoid high GI carbos food. Eating high-dietary fiber foods (eg brown rice, grains, vegetables) may found in Oxydrinks can help delaying postprandial blood sugar. In addition, when hungry, fat metabolism will become faster, and the body will produce "ketone", which will have adverse effects on the fetus. Therefore, pregnant women with gestational diabetes must have a small portion of meals. Don't be hungry. You can having a cup of Oxydrinks at any time. Let yourself get enough starch (grain roots) to avoid low blood sugar.
👍How is the taste for Oxydrinks? Do not added any sugar and flavouring, so you may taste the pure and natural faint scent of cereals! You can also added into fresh milk, soy milk, sugar-free yogurt.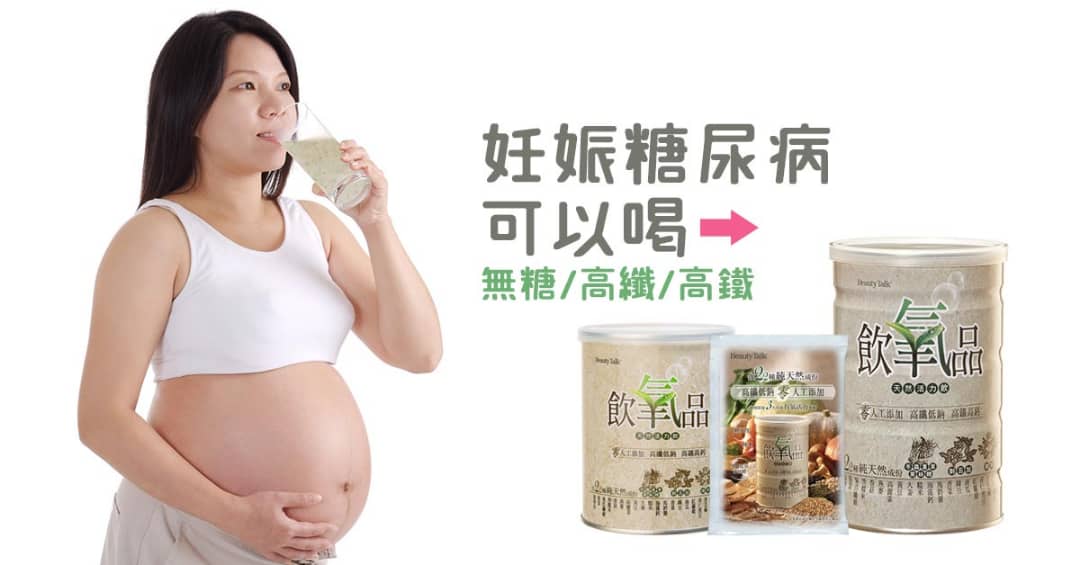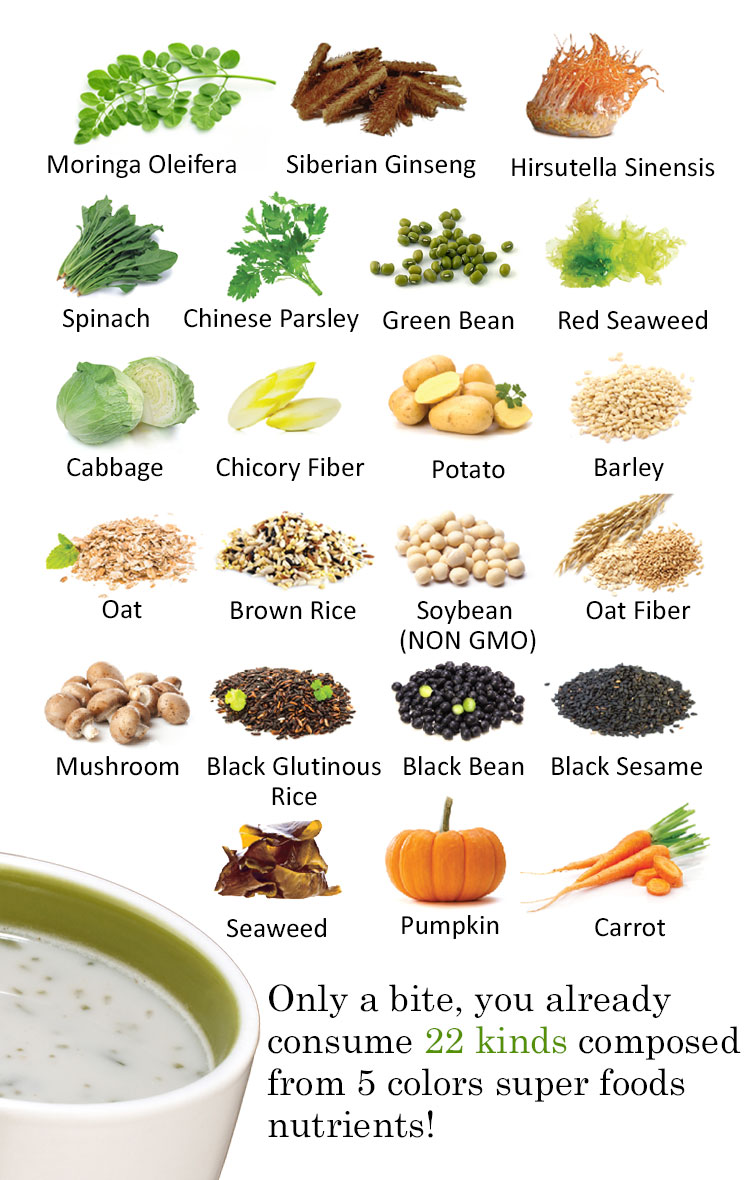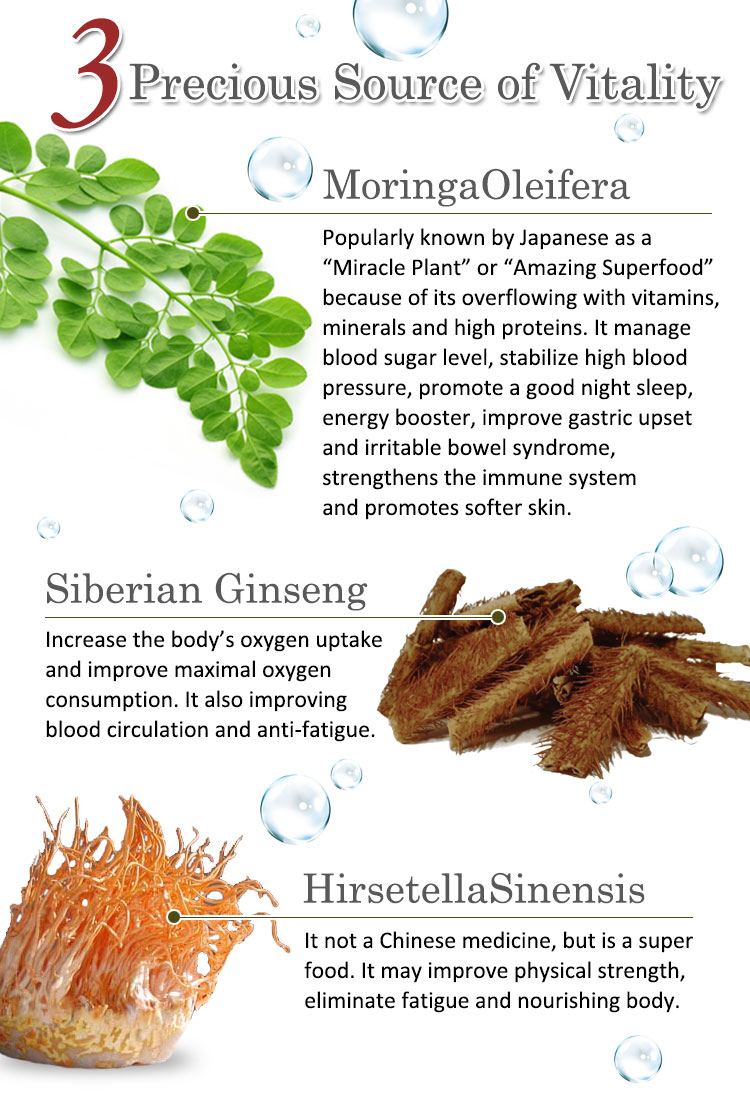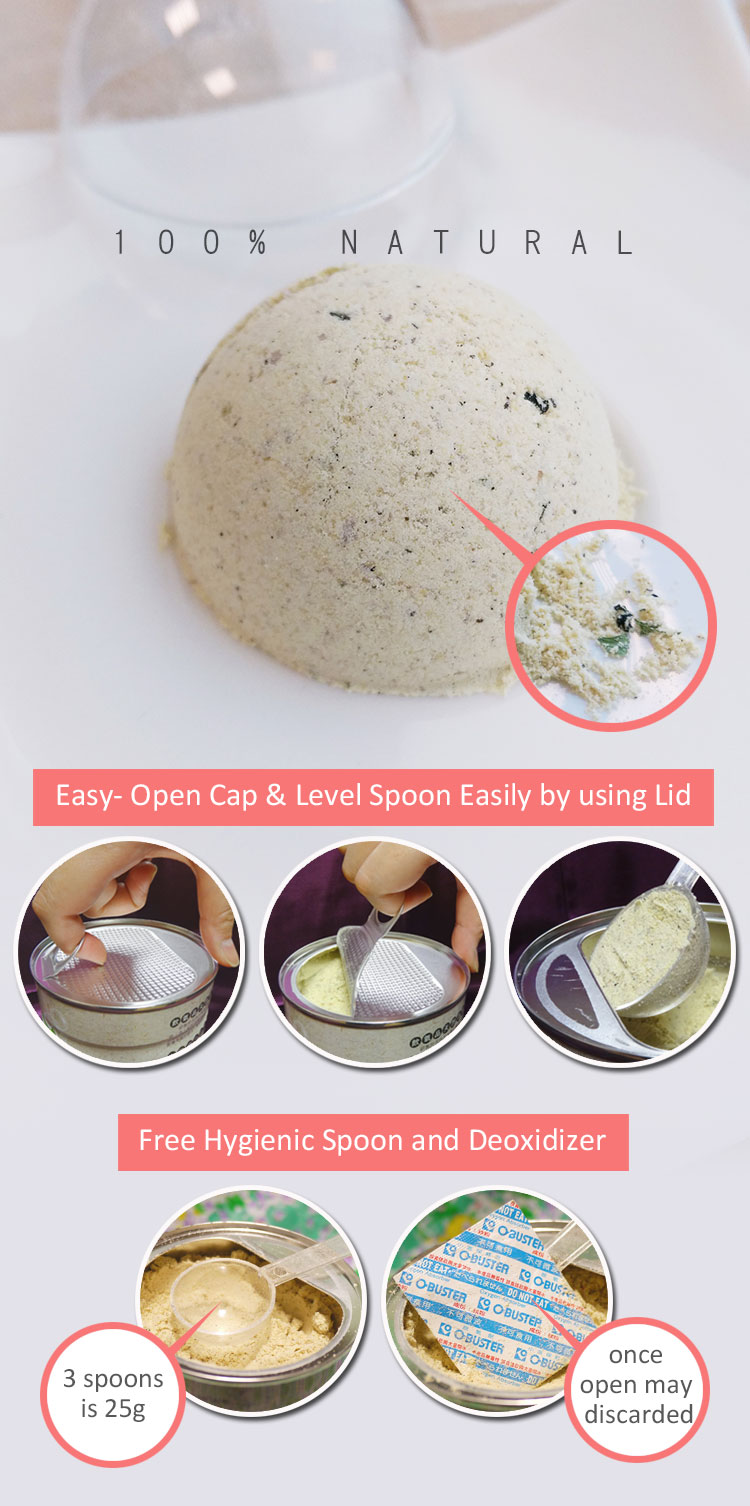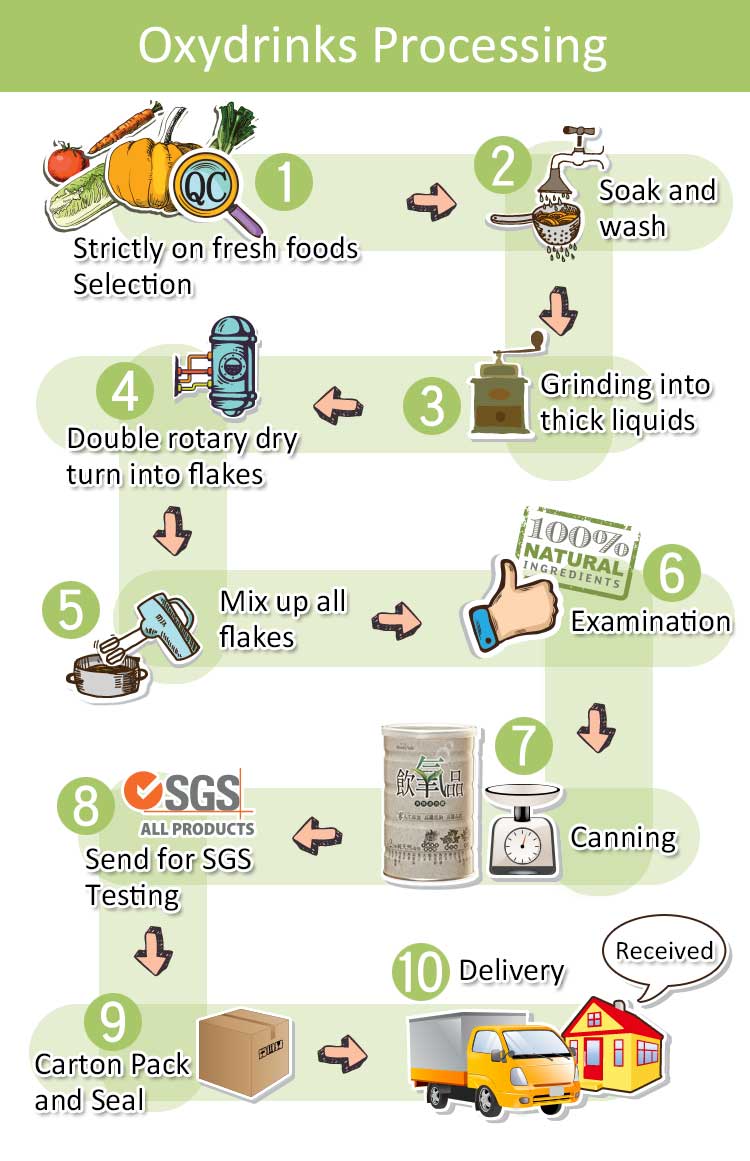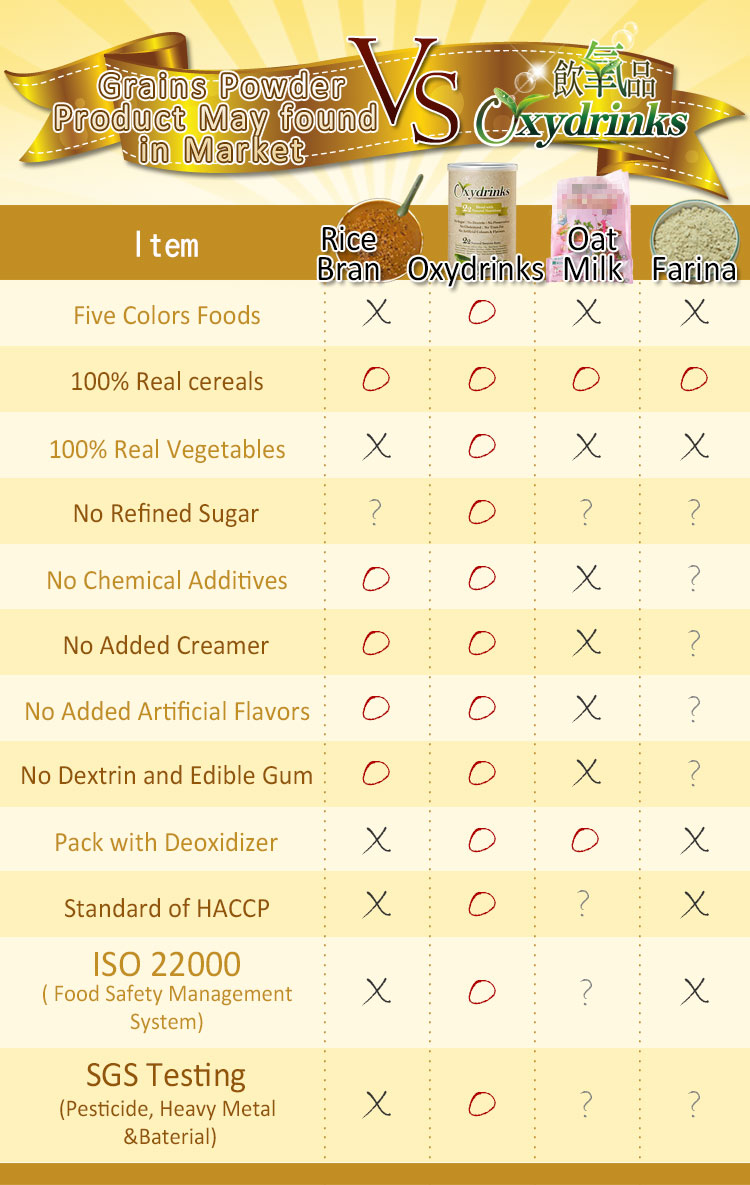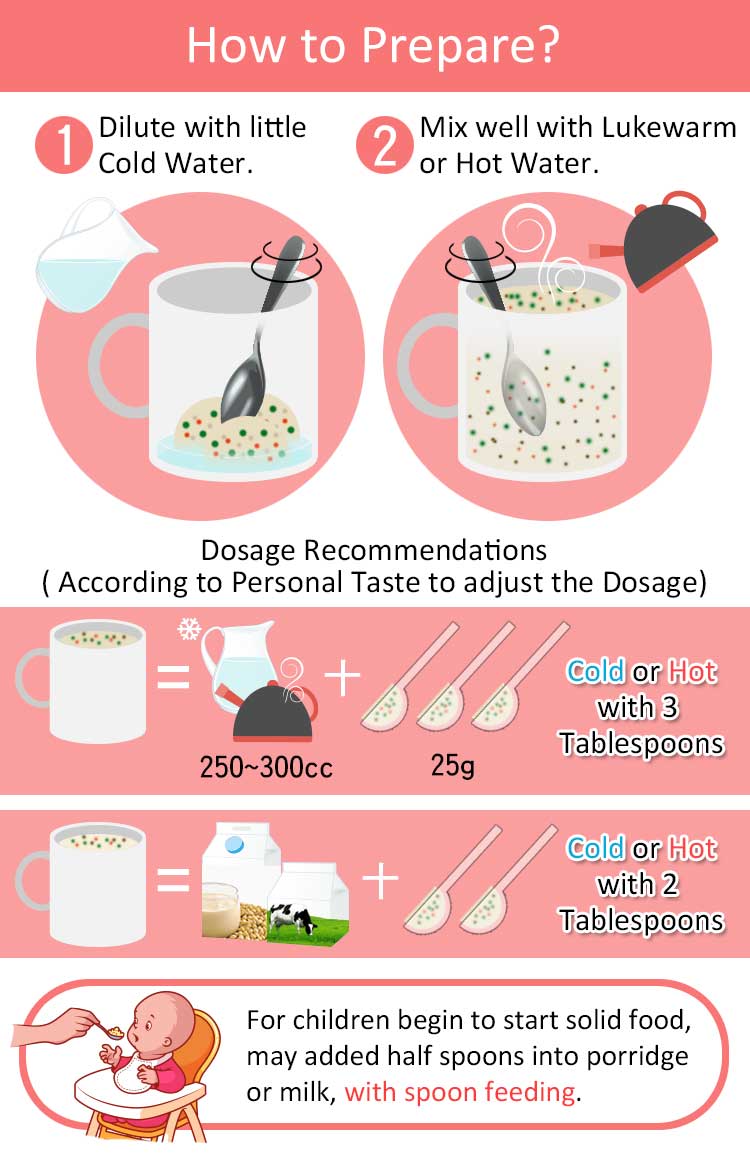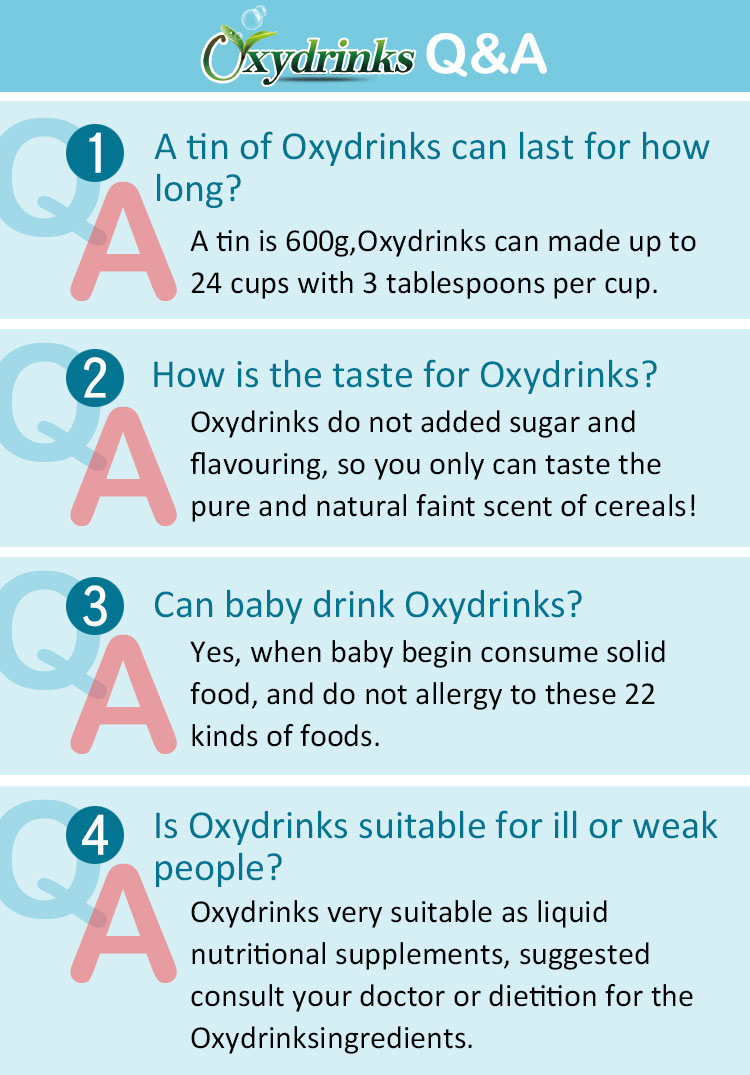 备孕、怀孕、哺乳都适合喝?
台湾No One 网络常销冠军(momo购物网, 买东西udn shopping)

许多知名艺人、部落客、网红、媒体、爱用者都热烈推荐为好商品

2015年 荣获台湾第一品牌奖

非常适合备孕、怀孕中、生产后在月子中、哺乳妈咪喝

2 2 种纯天然五色食材( 蔬菜/谷物/薯类/瓜类/菇类/海藻/补气食材)研磨制成粉末,超方便饮用

食材都是高纤维、高钙、高铁、低钠、无糖、0人工添加

非常低的热量,每杯才103.8Kcal

经过国际的SGS,HACCP, ISO 多项食品安全严格检验通过
👍 搭配严选无色营养谷物蔬菜,真材实料无添加任何物,及最严格的baby food规格,经过专业电脑糊化处理成雪花粉末,完整保留食物营养,低温研磨、瞬间熟化、不燥热、好吸收、好消化、不上火、即冲即饮,对孕期中更需要均衡营养及高纤维的妈咪,是最佳的营养补充品😋,直接用来取代妈咪奶粉也是很适合的,每天一杯当早餐、当点心、当宵夜也适合。
👍 不论是备孕、孕期中,月子中或是哺喂母乳的妈咪们,都非常需要均衡饮食,才能给baby最完整的营养,从备孕,孕期到哺乳的过程中,妈咪体内的营养会优先给小baby, 更需要充分补回快速流失养分,才能给宝贝最好的健康。
👍 妈咪们全面均衡的营养都在这一杯,天天一杯,不担心要吃什么,要怎样吃才能养胎中宝贝,养优质母奶,调养身体等。怀孕时期所需要的营养一杯通通搞定,热量低(每一杯热量是108Kcal)、无盐无糖、纯食物原味,有浓郁的米谷香,完全不甜不腻,没有奶味,孕吐严重的妈妈大多数都可以接受唷!更适合直接取代甜腻容易反胃的妈妈奶粉。
👍 高膳食纤维,低热量的Oxydrinks,和其它高热量发奶食物比较,真的不担心常喝饮氧品的身材回不去,绝对是哺乳妈妈最棒的食物。每天给你排便顺顺顺 。
👍这杯还能补气、补血、补营养,我们以珍贵的冬虫夏草菌丝体、刺五加及辣木为补气食材 ➡ 怀孕期间妈咪的氧气用量比一般人多10~20%,其中就有50%是被宝贝所消耗。宝贝在妈咪的肚子里,全靠妈咪所吸收的氧气,才能顺利发育,所以孕妈妈对氧的需求量是不容忽视的。而刺五加,已经被证明可以增加氧吸收量,是适合孕妈妈吃的。高营养成份「辣木」,含有高Vitamin:A、B、B1、B2、B3、C1、E、protein、fiber、minerals (calcium, magnesium, phosphorus, potassium, copper, iron, sulfur) 及 11种人体必需的氨基酸。
👍很多怀孕期间遇到的胎儿过大、妊娠血糖都可以喝!妊娠糖尿病孕妇必须对甜食忌口,要多吃高纤维的食物(例如:糙米、五谷米、蔬菜),高纤维的Oxydrinks可有助于延缓餐后血糖上升。另外孕妇饥饿时,脂肪代谢会变快,体内会产生「酮体」,对胎儿会造成不良影响,所以妊娠糖尿病孕妇一定要少量多餐,不要饿了才吃,任何时候都可以补充一杯Oxydrinks,让自己摄取足夠的淀粉(五谷根茎类),以免血糖過低。
👍 Oxydrinks是什么味道?它是淡淡的米类/谷类的味道,还夹带着淡淡的海带味道,不会甜,没有奶的味道,多喝也不会腻,好喝! 还可以加入鲜奶,豆奶,无糖yogurt都好喝,吃法多变不怕腻,直接喝更像古早味的米麩,好香好好喝。