PRODUCT EXPIRY DATE
PRODUCT DESCRIPTION
Taiwan Best Selling, more than 100,000 tins sold out in year 2017.
Top 1 and Best Selling in Taiwan Online E-Commerce (momo shopping, udn shopping @July 2018)
Awarded Taiwan First Brand by the year 2015.
Taiwan celebrity, bloggers, users, media thumbs up for this Oxydrinks.
It brings you healthy and balance nutrients in a convenient way to replenish vegetables, whole grains while meeting the body's basic needs.
100% natural whole foods selected from 22 kinds of different colors superfoods.
High in fiber, calcium, iron.
Low in sodium, no sugar added, no artificial added.
Low calories, only 103.8 cal per cup.
Tested and Certified by International SGS, HACCP, ISO.
1 tins can made up 24 cups
Suitable: All ages from 1 ~ 100 years old, picky eater children, pregnant mother, nursing mother, long hour on computer, constipation, always dinning out lack of vegetable, vegetarian, senior citizen with bad tooth and etc.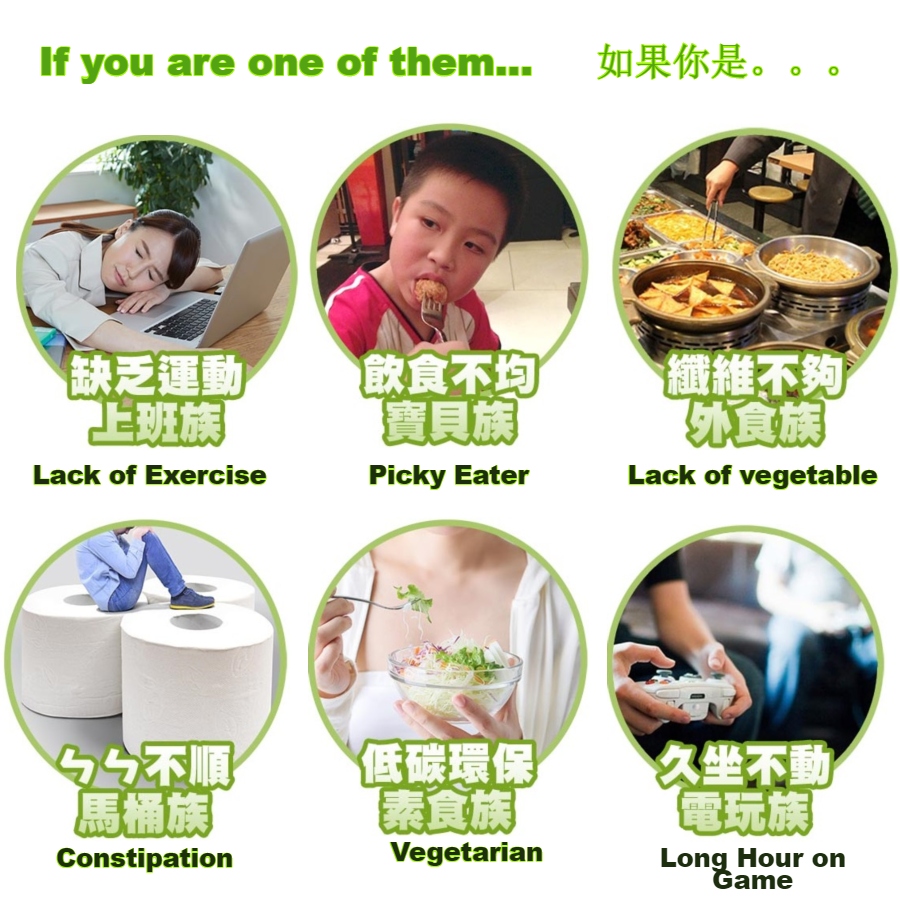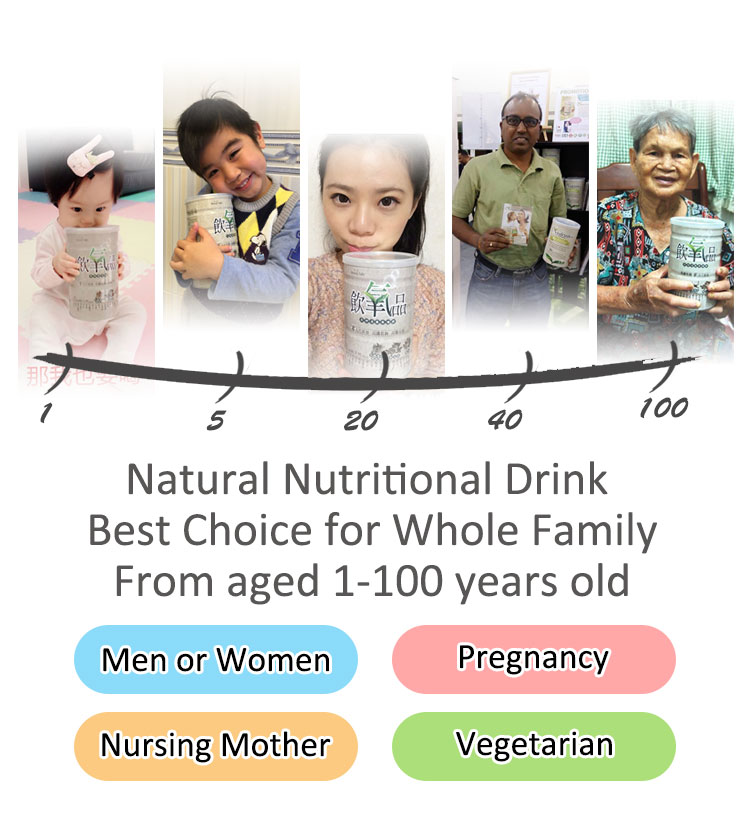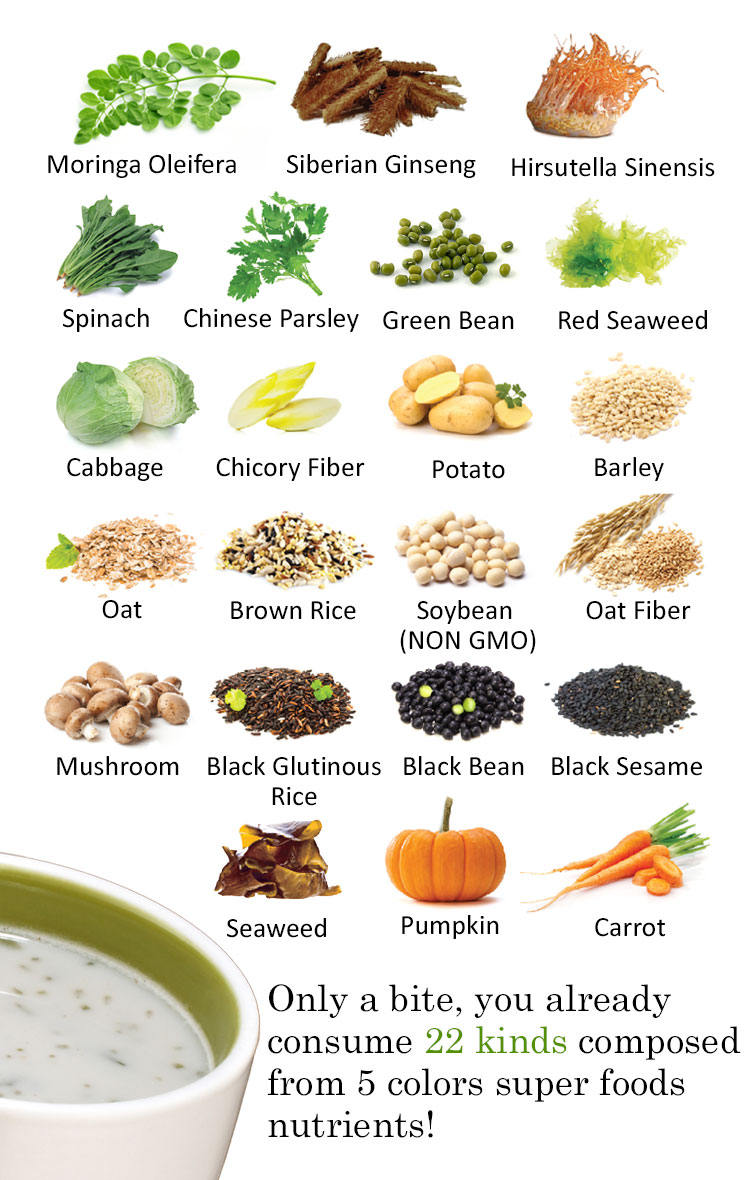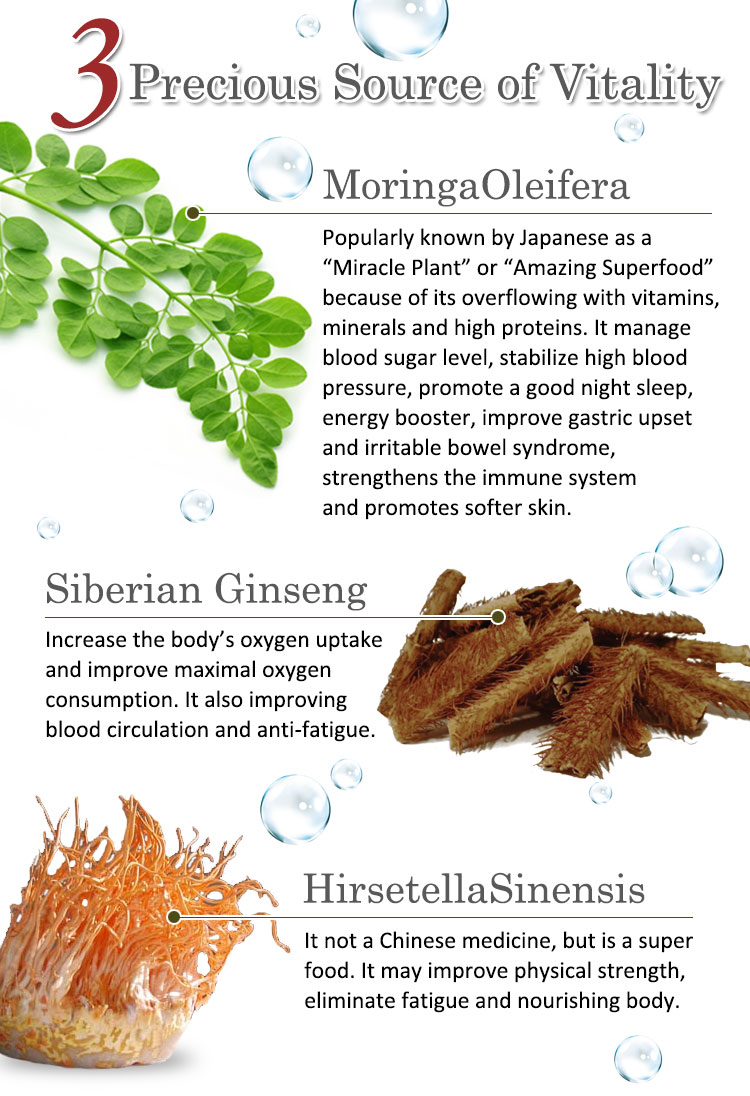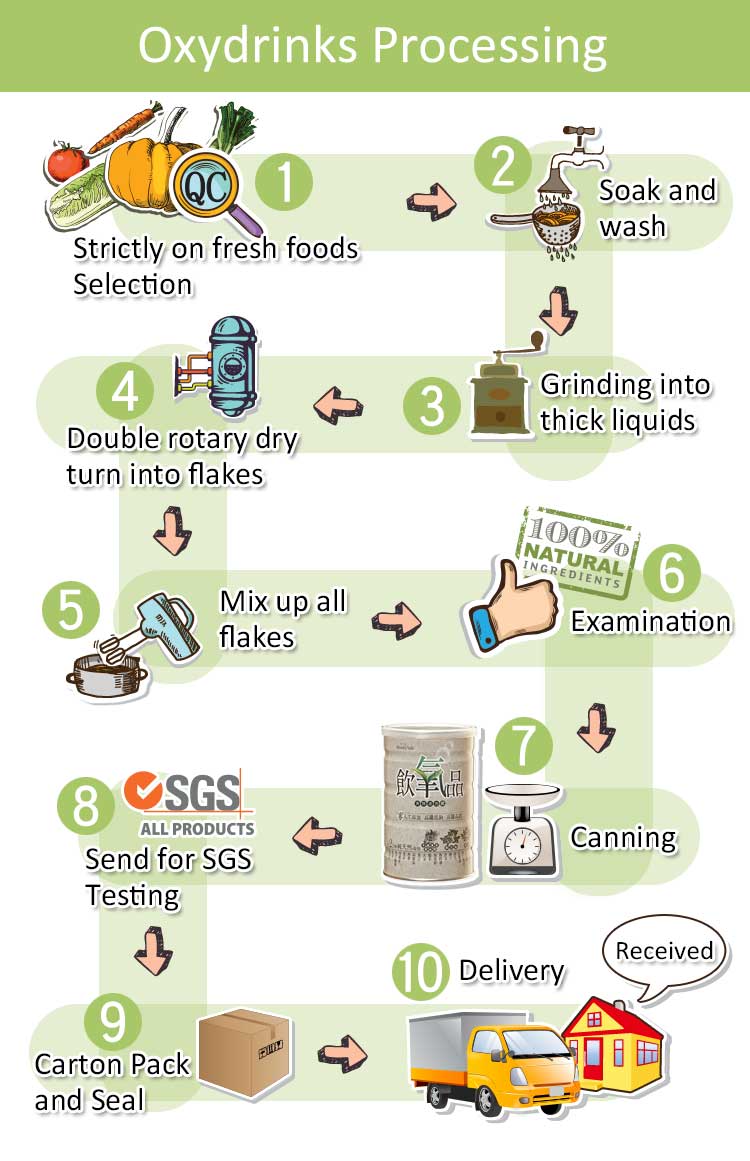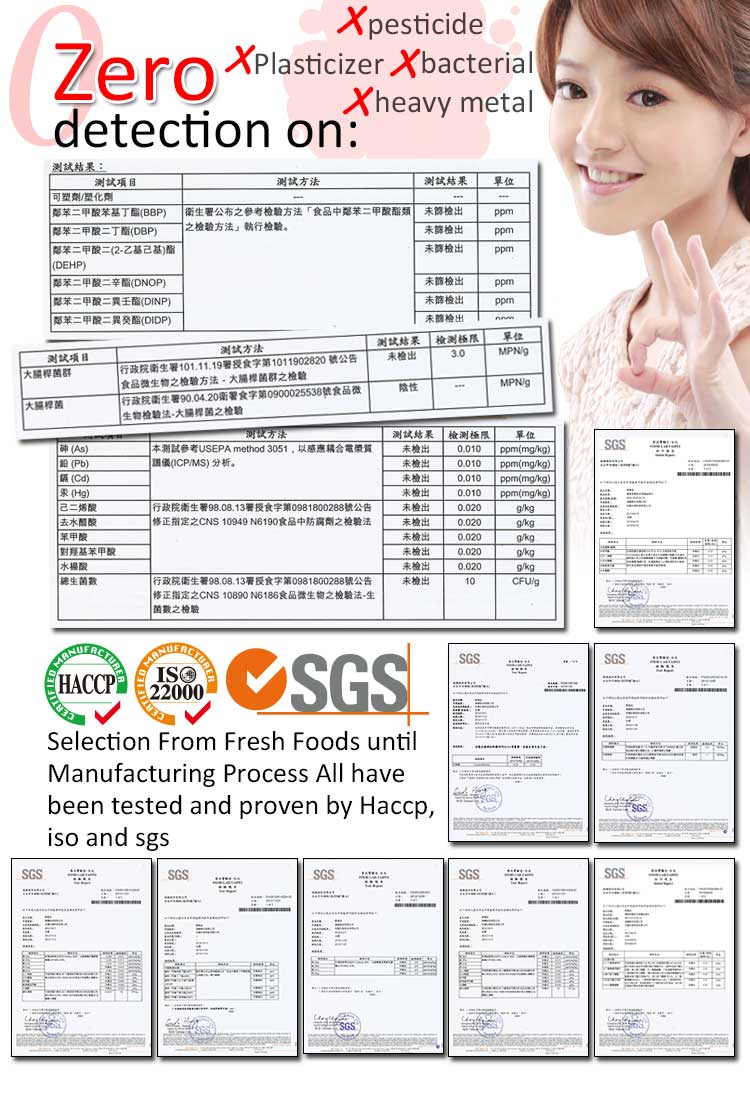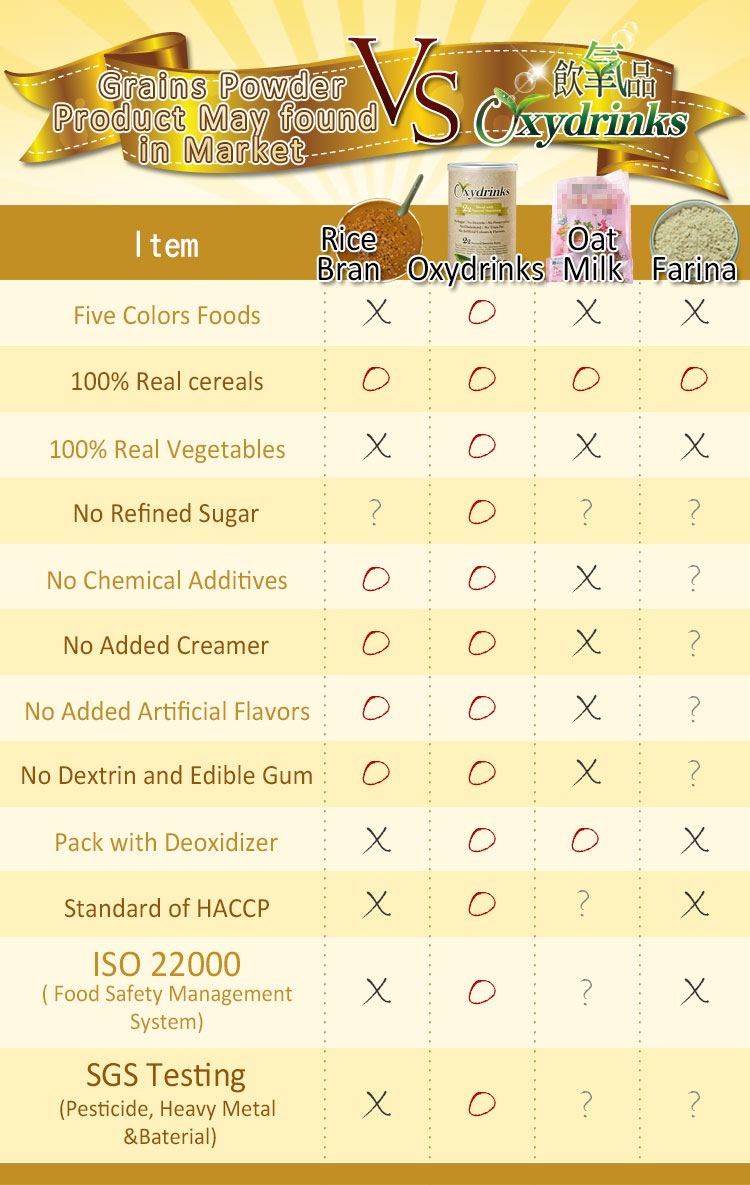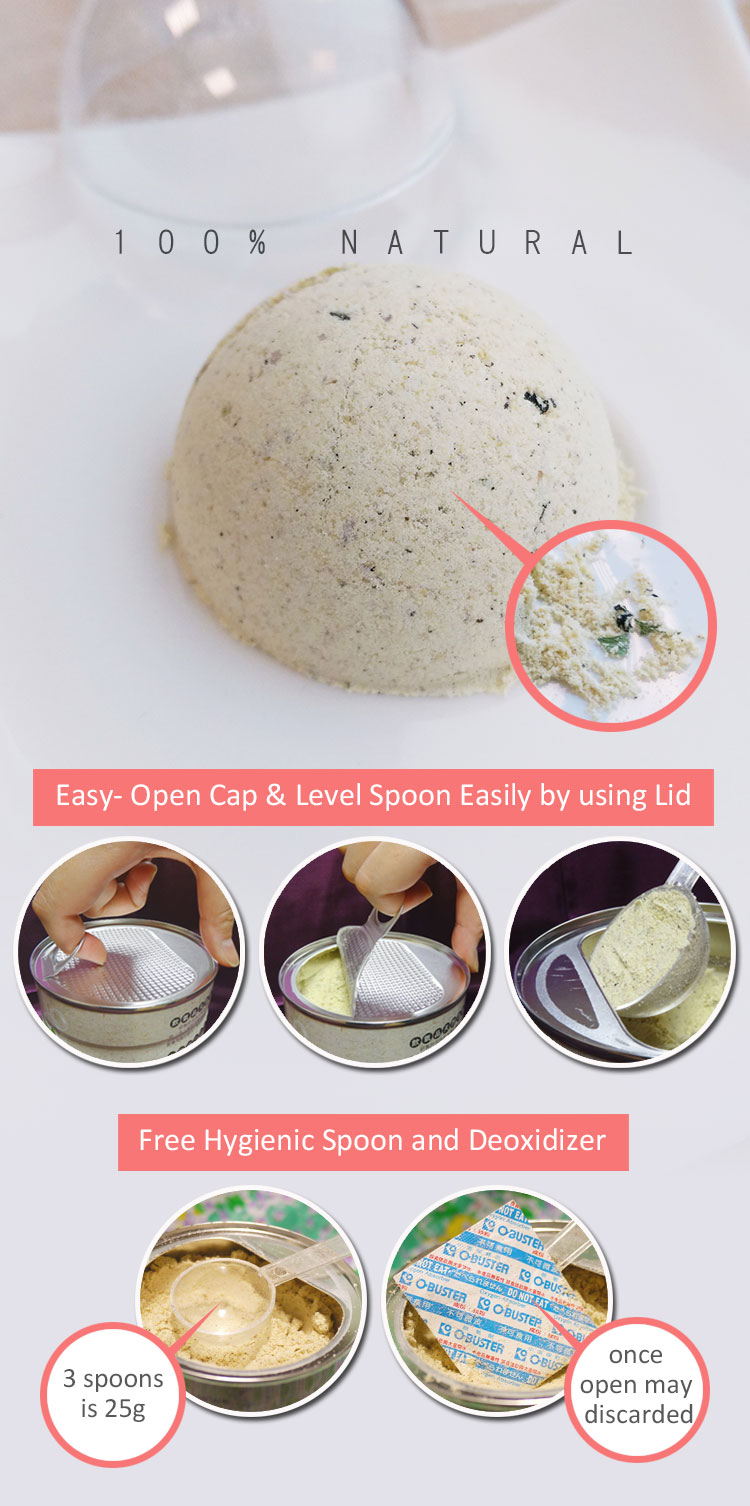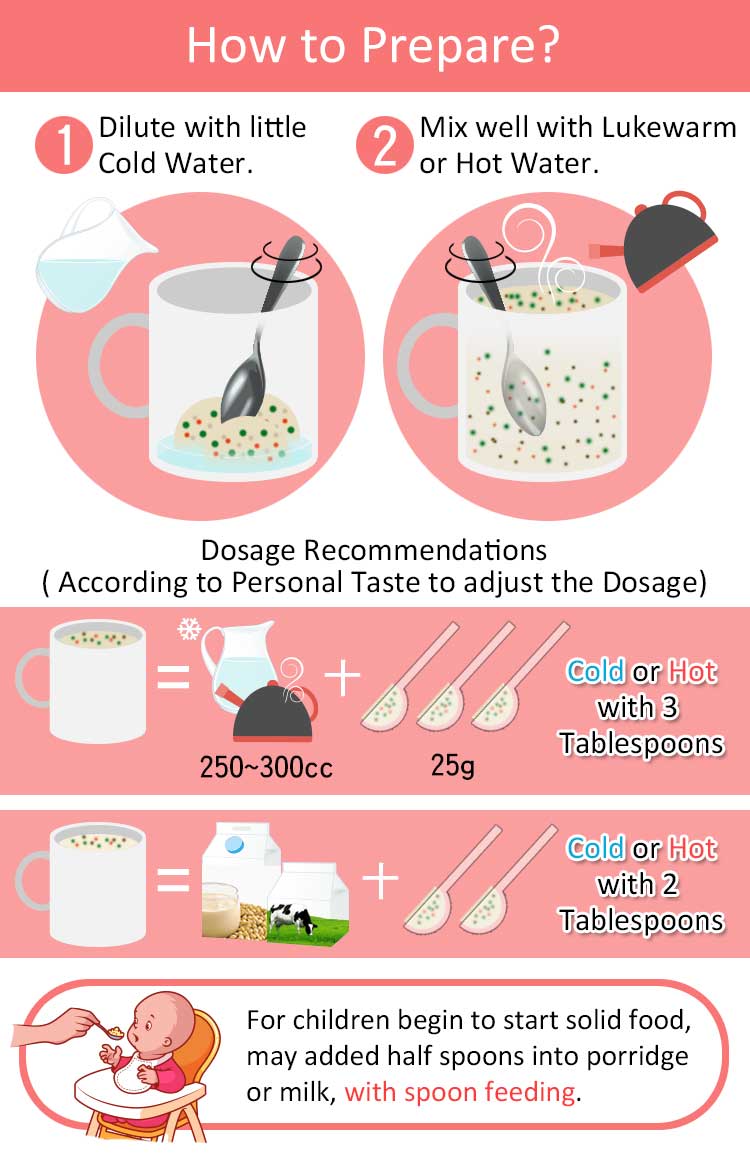 商品特色
台湾网络销售冠军(momo购物网, 买东西udn shopping)
2017年销售过百万瓶
许多知名艺人、部落客、网红、媒体、爱用者大力推荐为好商品
2015年 荣获台湾第一品牌奖
2 2 种纯天然五色食材( 蔬菜/谷物/薯类/瓜类/菇类/海藻/补气食材)研磨制成粉末,超方便饮用
食材都是高纤维、高钙、高铁、低钠、无糖、0人工添加
非常低的热量,每杯才103.8Kcal
经过国际的SGS,HACCP, ISO 多项食品安全严格检验通过
1罐可以冲泡 24杯
Oxydrinks的配方,是一群营养师和中医师共同研发很久才开发出来的,就是希望所以的人都可以吃,老人、小孩、孕妇、哺乳、产后、手术后…所以在配方的量,都是很小心谨慎的,而且是用五行的养生概念配出来,不热也不寒,是很温和的。
22种五种颜色的食材,都是蔬菜,谷类,豆类,海藻,坚果等,低温糊化快速煮熟的方式,所以保留了蔬菜谷物的营养成分,糊化后的Oxydrinks容易被消化、吸收和多吃也不会发热气,加上完全没有加入任何调味,糖,油,盐,防腐,奶精等等,就是纯粹的22种食材研磨,所以很多妈咪都非常放心给宝宝吃。
这罐Oxydrinks是「食物」,不是「食品」它是把22种食物磨成粉方便大家食用,所以和一般市面售卖的饮品很不一样。它全部都是食物的原味,是百分之百零添加,只要觉得想喝都可以喝。