【VALUE PACK】OXYDRINKS 600g x 2
PRODUCT EXPIRY DATE
PRODUCT DESCRIPTION
Oxydrinks 100% made in Taiwan.
Oxydrinks is blended from 22 kinds of 5 different colors SuperFood.
100% real wholefood from vegetables, seaweeds, multi wholegrains and beans.
High Iron, Calcium, Fiber with no added artificial flavoring and coloring.
FREE of creamer, dextrin, edible gum, sugar, chemical additives, aspartme, MSG
Food grade meet the International Standard: HACCP, ISO2200, SGS TEST.
Processing according to baby food standard, takes around 10 seconds, to turn all whole foods into powder.
Double drum rotary dryer dehydration process could retain nutrients and maintains the original flavour.
Powder can dissolve easily, good for the elderly and children because it does not increase body heat, easy to digest and absorb.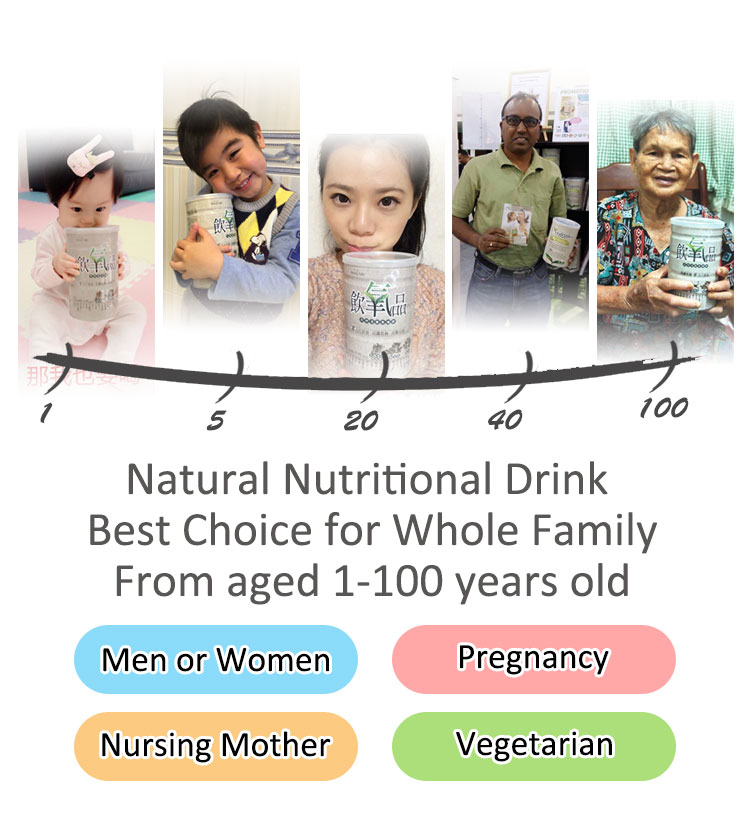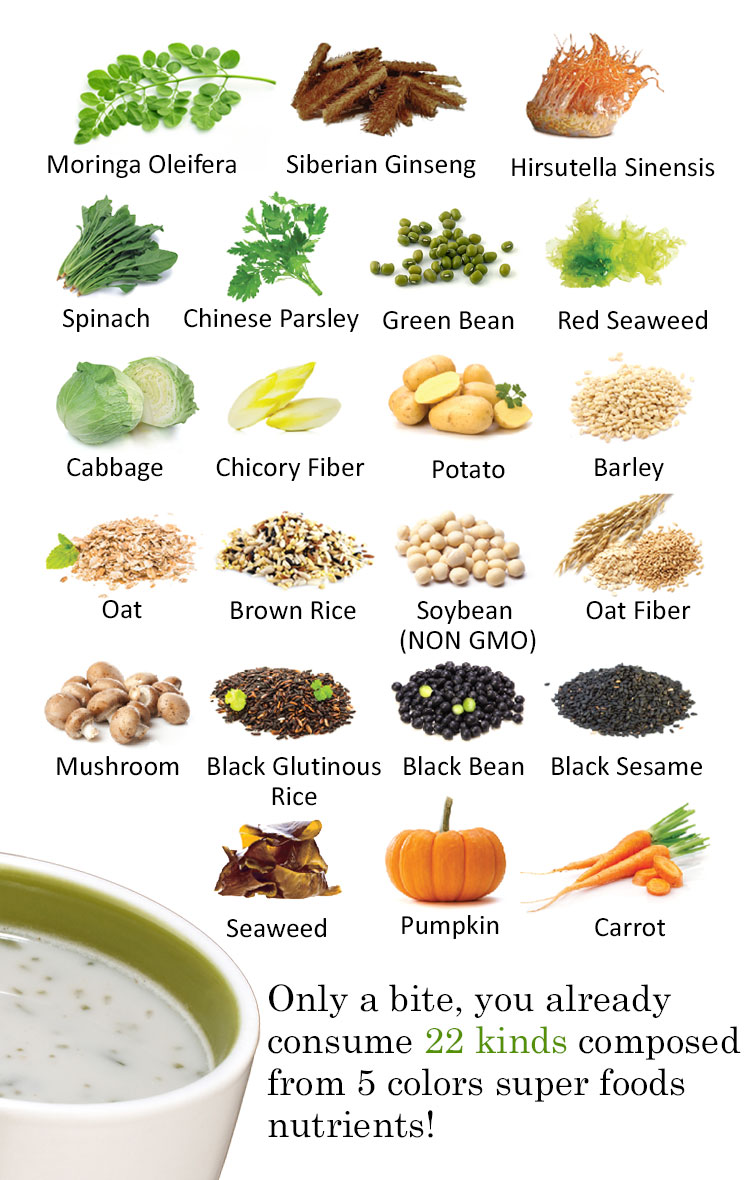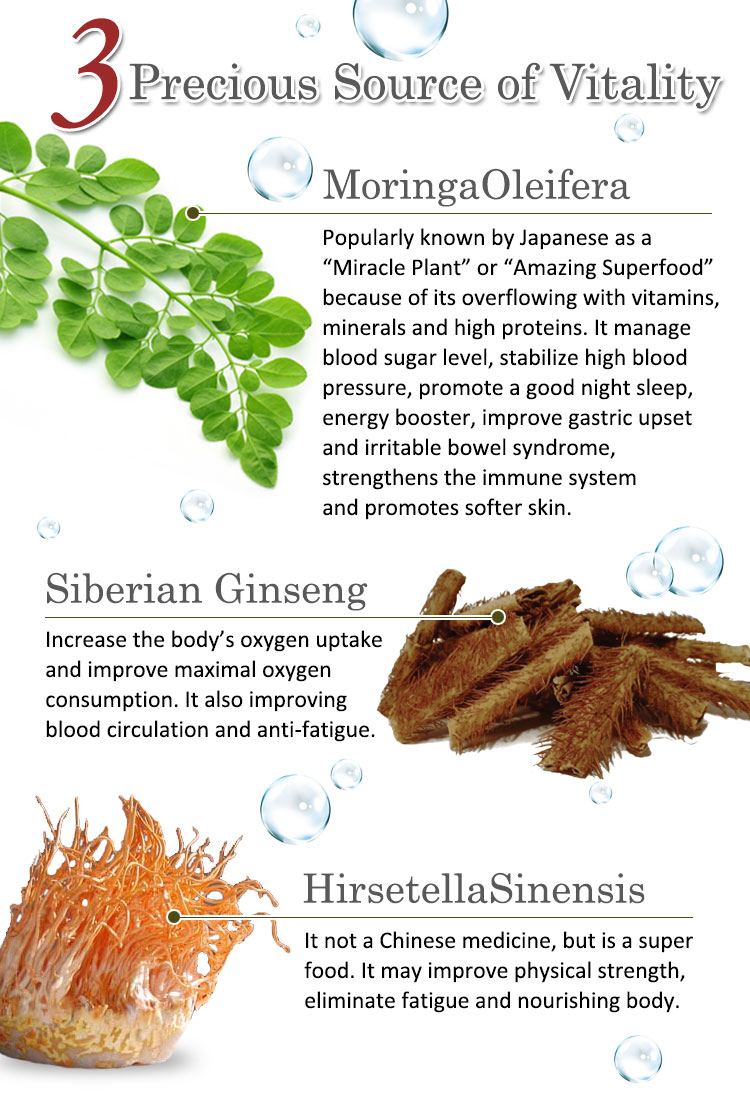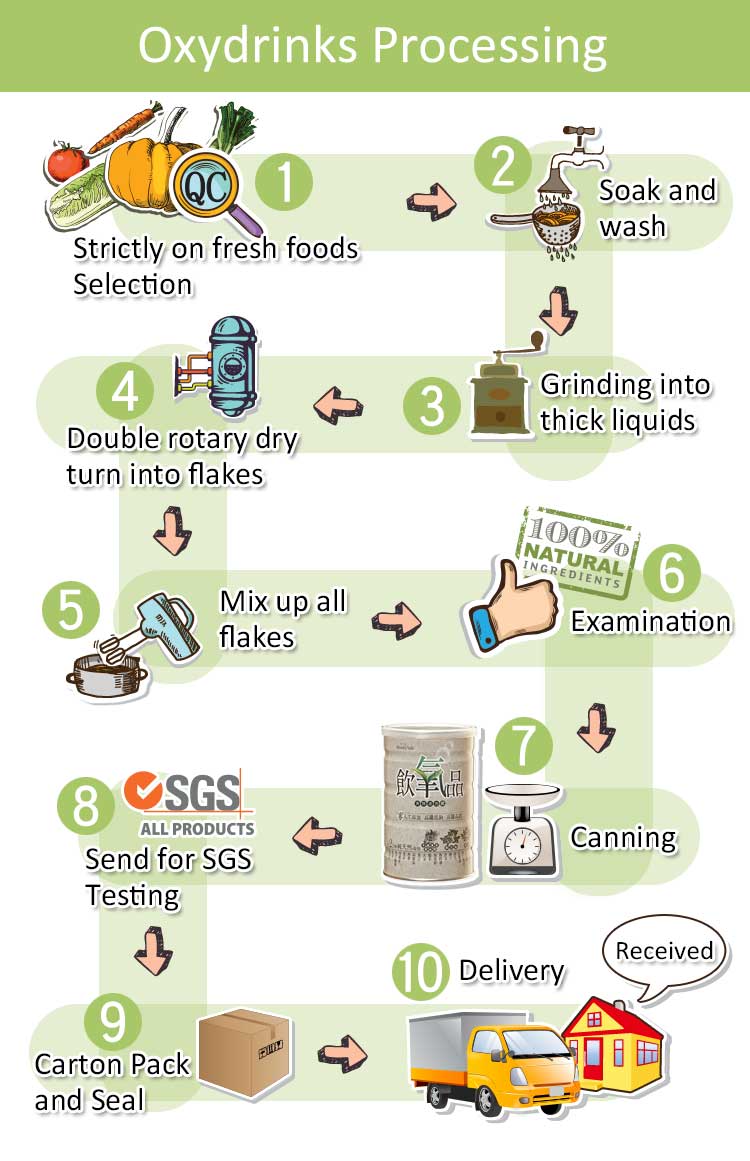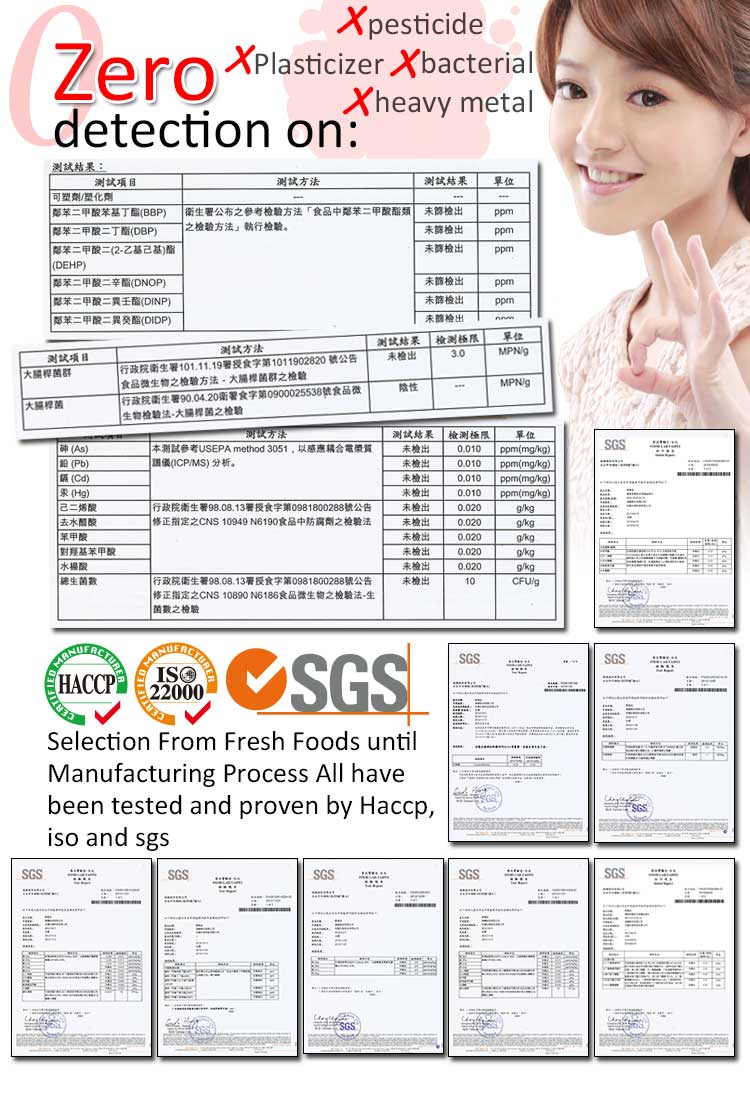 HOW TO DRINK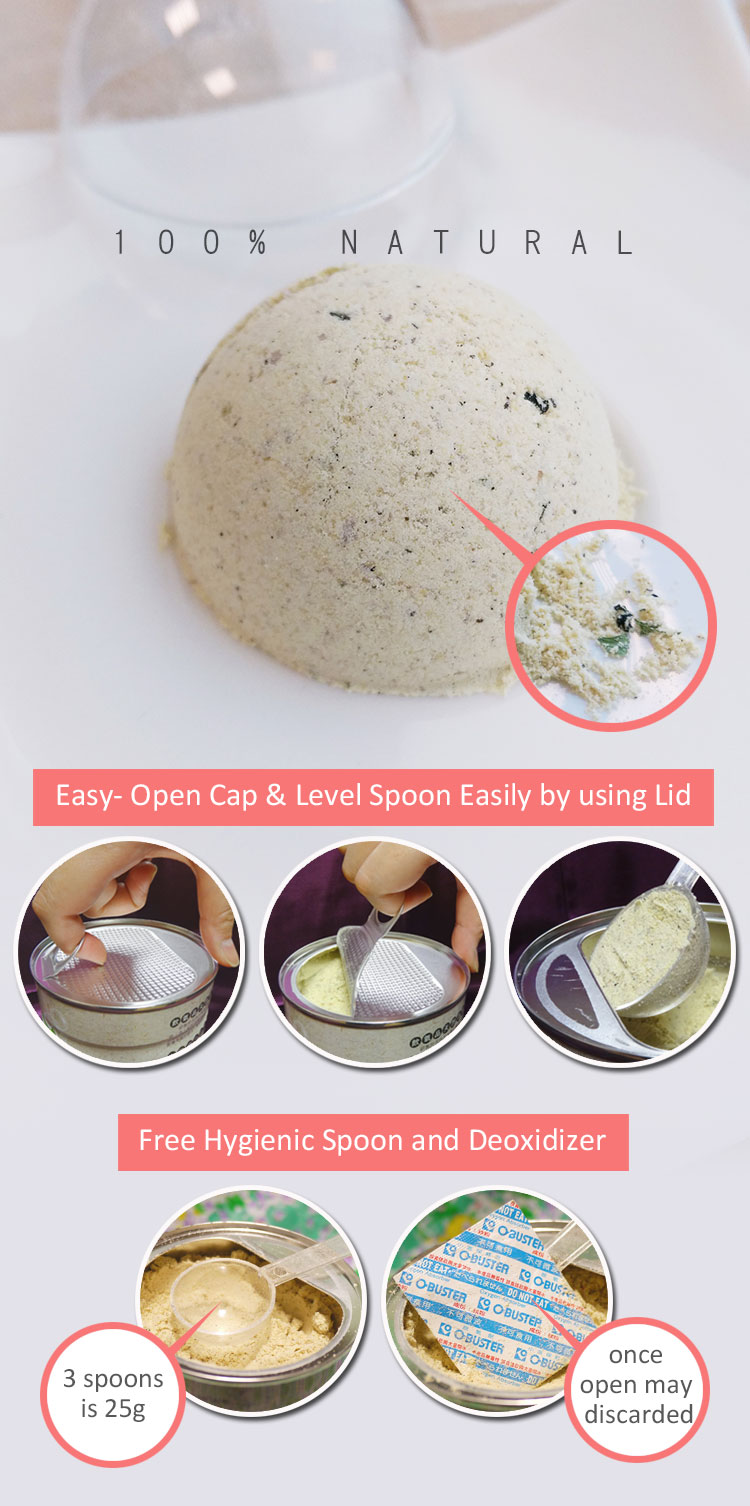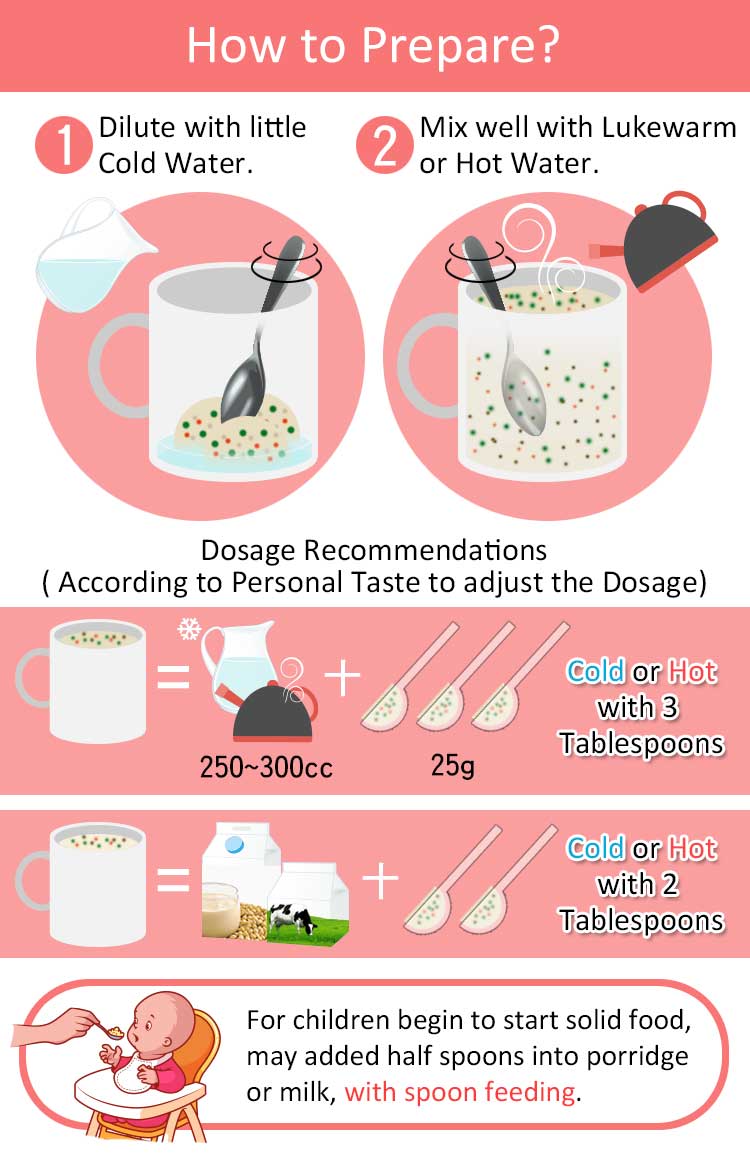 FAQ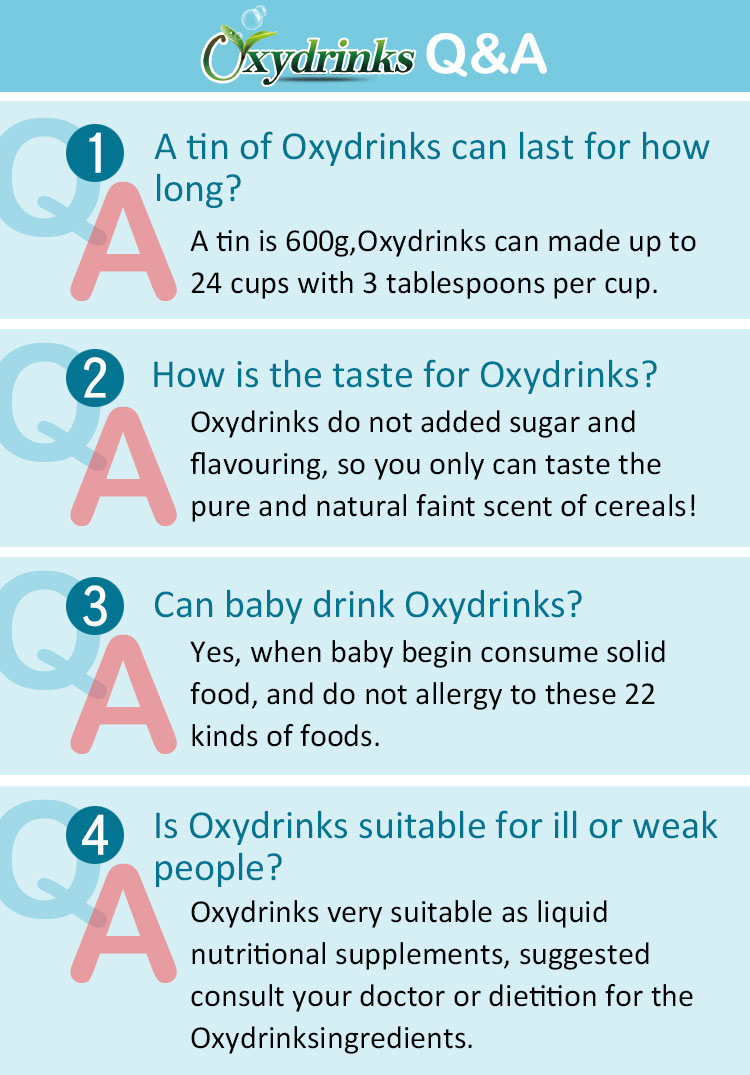 商品特色
Oxydrinks的配方,是一群营养师和中医师共同研发很久才开发出来的,就是希望所以的人都可以吃,老人、小孩、孕妇、哺乳、产后、手术后…所以在配方的量,都是很小心谨慎的,而且是用五行的养生概念配出来,不热也不寒,是很温和的。
22种五种颜色的食材,都是蔬菜,谷类,豆类,海藻,坚果等,低温糊化快速煮熟的方式,所以保留了蔬菜谷物的营养成分,糊化后的Oxydrinks容易被消化、吸收和多吃也不会发热气,加上完全没有加入任何调味,糖,油,盐,防腐,奶精等等,就是纯粹的22种食材研磨,所以很多妈咪都非常放心给宝宝吃。
这罐Oxydrinks是「食物」,不是「食品」它是把22种食物磨成粉方便大家食用,所以和一般市面售卖的饮品很不一样。它全部都是食物的原味,是百分之百零添加,只要觉得想喝都可以喝。